Trimble Identity provides single-sign-on access for all of the SketchUp Online services. You can sign into one service and then browse to another online service without a need to sign in again.
Creating and Using a Trimble Identity
How do I create a Trimble Identity?
When creating a Trimble ID you can either create a user name using your email address directly or you can sign in with your Google account.
To create a Trimble ID please visit the Trimble ID account management page directly and follow the steps for account creation. Alternatively, you can open SketchUp or you can visit a SketchUp site such as 3D Warehouse and click Sign in. After your account is created you can use the link above to make changes to your account.
Once you've arrived at a Sign in page, just follow the steps to create your account.
Start by entering your desired email address in the appropriate field.

If the email address has already been used to create a Trimble ID then you'll see an option to enter your password or recover a forgotten password.

If the email address has never been used then you'll see an option to create one.

From the Trimble ID Sign in page simply enter your email address. Enter your information. You will then receive an email asking you to activate your account.

Click the link in the email to finish creating your Trimble ID.
Note: If you choose to sign in with your Google account just click the "Sign in with Google" button. If prompted, enter the credentials for you Google/Gmail account.
I have created a Trimble ID but cannot log in. Why?
It is likely that your Trimble ID has not been activated. When you create a Trimble ID, you will receive an email asking activate your account. This step confirms your email address is correct. Click the link in the email to activate your account. After that, you should be able to sign in with your Trimble ID credentials. You have 72 hours to activate your account. If you have not activated your account within 72 hours you will need to use the forgot password link to reset your password and activate your account.
I have forgotten my Trimble ID password
On the Trimble ID sign in page, enter your email address and click Next. You'll be presented with a window allowing you to enter your password or click Forgot password?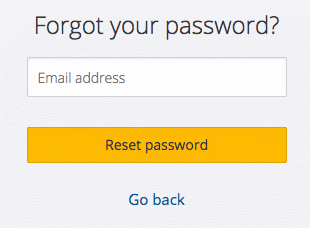 Fill in your email address, and click the Reset password link.
Check your email inbox for email from Trimble ID service. In the email message, click the Reset password button to set a new password for your Trimble ID.
Troubleshooting
I tried to reset my password but Trimble ID does not recognize my email address and asks me to enter a valid email address.
I'm seeing an error that says: "Sorry, we didn't recognise this user. Please enter a valid Email address." If the spelling of the email address is correct, this means that you don't currently have a Trimble ID with it. Enter your desired email address on the sign in page, and proceed and it will take you to a window yo ucan use to create the Trimble ID.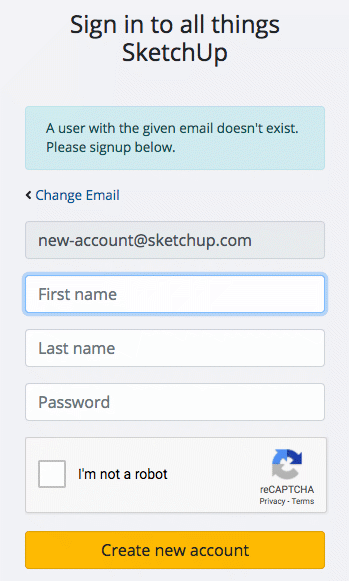 I haven't received any emails from Trimble ID.
Your company's firewall may be blocking our emails, or it may be blocked by your spam filter. Please contact your IT department and ask them to allow emails from *@trimble.com and *@trimblepaas.com and *@mail.trimblepaas.com. Alternatively, you may be able to locate our email in your Spam folder, just make sure to whitelist the email domains listed above.
I tried to enter a new password but Trimble ID won't accept it. Why?
For security reasons, the password must at least contain:
8 Characters
At least one digit [ 0-9 ]
A combination of lower & uppercase letters [ aA-zZ ]
At least one special character [ !@#$%&*^_-+ ]