Scenes help you save different model views and properties. Want to show the difference between the original model and one that's been annotated with the Markup tool? How about creating a slideshow showing off how different textures work within your model? Or what about easily viewing your model at different angles? The Scenes panel can help you do all of that.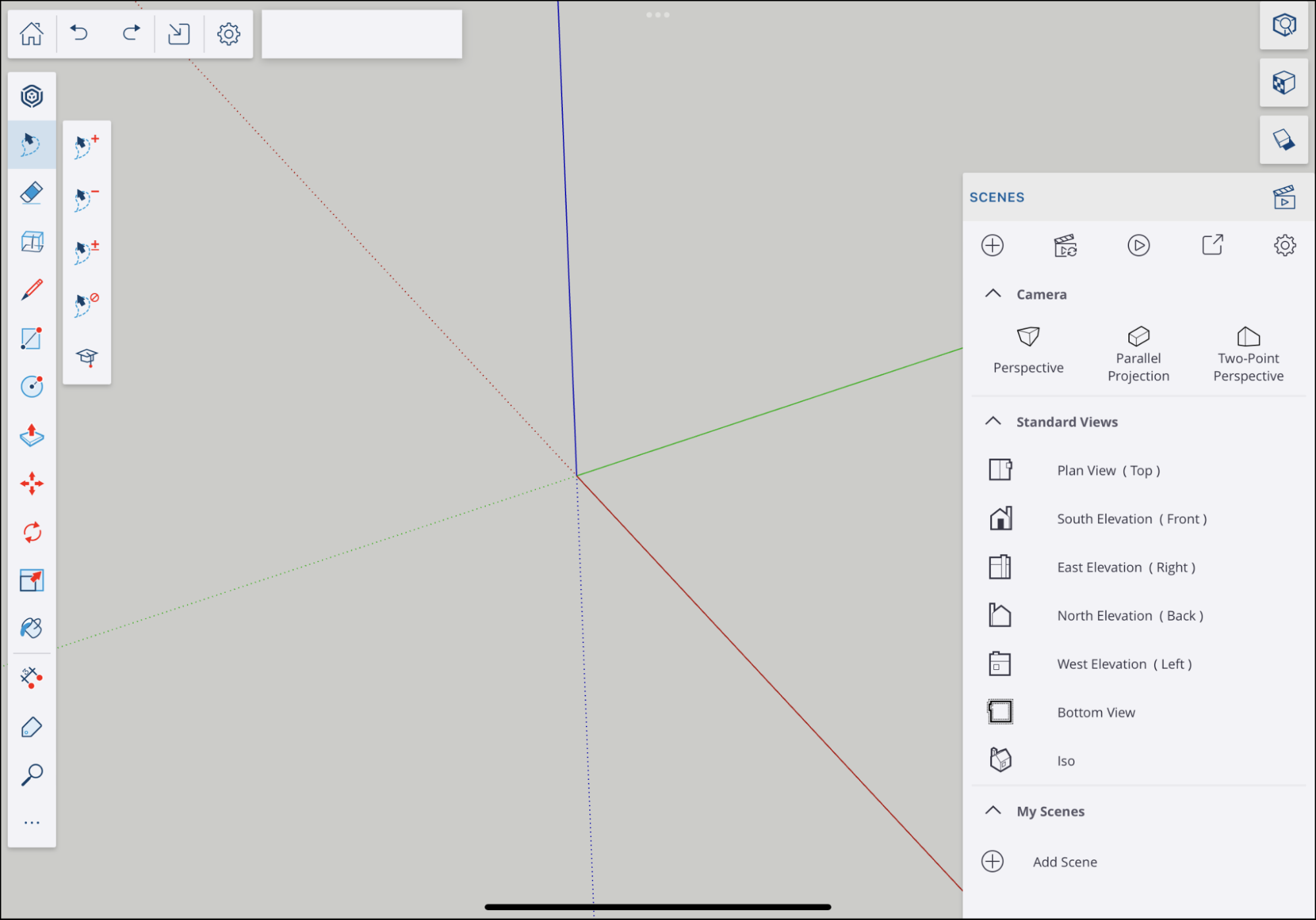 The Scenes panel in SketchUp for iPad helps you set up your Scenes and manage the Scenes you create. At the top of the Scenes panel you'll see the following icons:

Add Scene - Add a new scene.
Update Scene - Opens the Update Scene options where you can toggle aspects of your scene on or off.

Play - Plays your customized scene animation.
Export Image - Opens the Export options, allowing you to export your scene. Options under File Type include .png, .mp4, .usdz, .stl, and .obj.

Animation Settings - Opens the Animation Settings options, allowing you to adjust how your scene animations appear.
The rest of the Scenes panel is split up into three collapsable sections:
Camera - Contains three camera angle options: Perspective, Parallel Projection, and Two-Point Perspective.
Standard Views - Contains a list of different view options for your model:

Plan View (Top)
South Elevation (Front)
East Elevation (Right)
North Elevation (Back)
West Elevation (Left)
Bottom View
Iso

My Scenes - Here's where you'll find a list of all the scenes you've created and the Add Scene option.

For more information on how to use Scenes in your model see Creating Scenes.