SketchUp provides you with all the tools and features you need to start creating awesome 3D models. Knowing how to search for them is a great way to set yourself up for success.
The Search tool appears by default on the left side of the Getting Started toolbar. You can also activate search using its keyboard shortcut, Shift + S, or from the Help menu.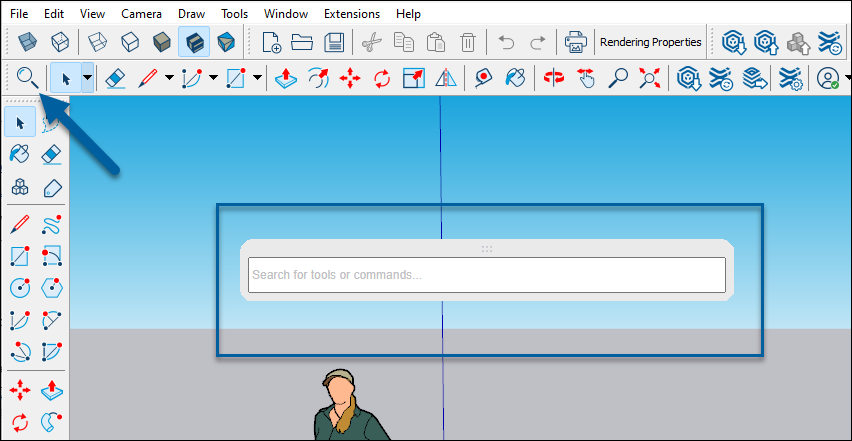 When you activate the Search tool a text box appears where you can type in what you are looking for. SketchUp finds matches as you type. The more you type, the more refined your results will be. SketchUp's Search tool can help you:
Find and activate commands - Any commands that appear in your search results can be activated by selecting them from the list.
Concept Search - Not sure what tool you need? Just type in what you want to do and SketchUp will suggest the right tool for the job.
Find extensions - If you know the name of the extension you are looking for, or the command associated with an extension, you can use the Search tool to quickly find it.
For example, if you are trying to figure out how you can make geometry transparent in your model you may type 'transparent' as your search term. SketchUp will provide you with results that can help you make parts of your model transparent.