All Trimble products that use Trimble ID offer the option to create an account and login using your Google, Apple, or Microsoft accounts. We call this 3rd party sign-in.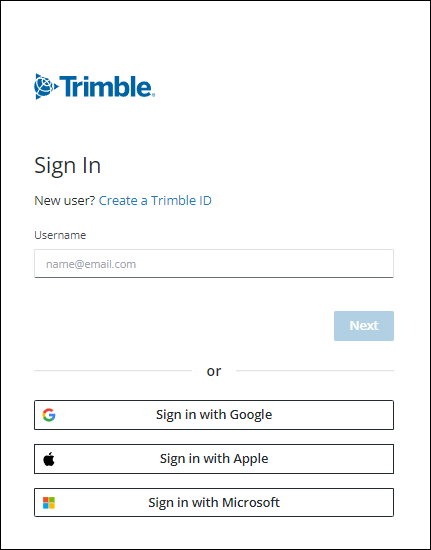 Selecting one of these options allows you to use that 3rd party account as your Trimble ID to access all supported versions of SketchUp, 3D Warehouse, Extension Warehouse, or any other Trimble product or service. Since your login information is managed by the 3rd party, you will not be able to use some features on the Trimble Identity profile page including;
Changing your password
Updating your email address
Multi-factor authentication
Once you choose a 3rd party sign-in option, you will use that option every time you login.
Creating a Trimble ID
To create a Trimble ID using a 3rd party option, click which method you want to use when logging in. Each 3rd party option opens their own login page, prompting you to sign in using credentials specific to that account.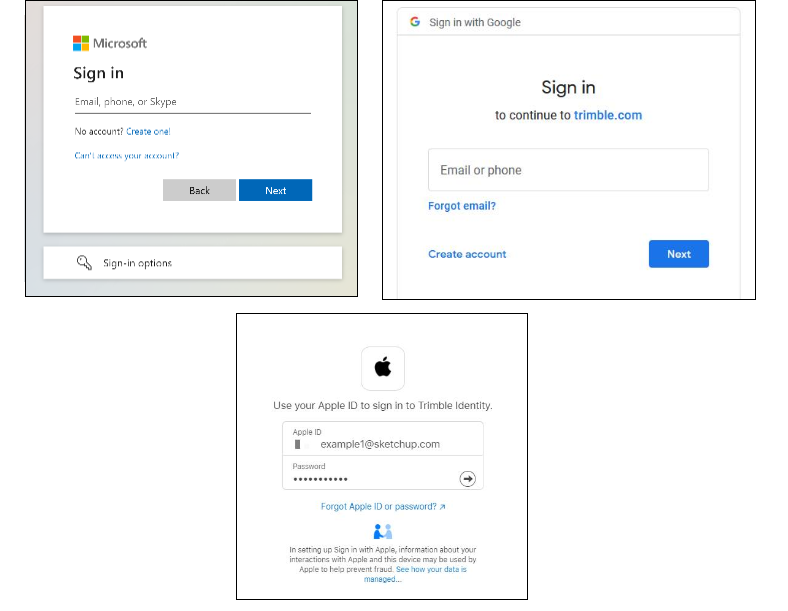 Each 3rd party option has a unique way of logging in. For more detailed instructions please visit these Trimble Help Center articles:
Note
: Large accounts with multiple seats have the option to use Single Sign-On (SSO) instead. For more information you can fill out
this form
or visit the
Trimble Help Center
.