3D Warehouse is more than just a website. It's a veritable library of searchable, pre-made 3D models that work seamlessly with SketchUp.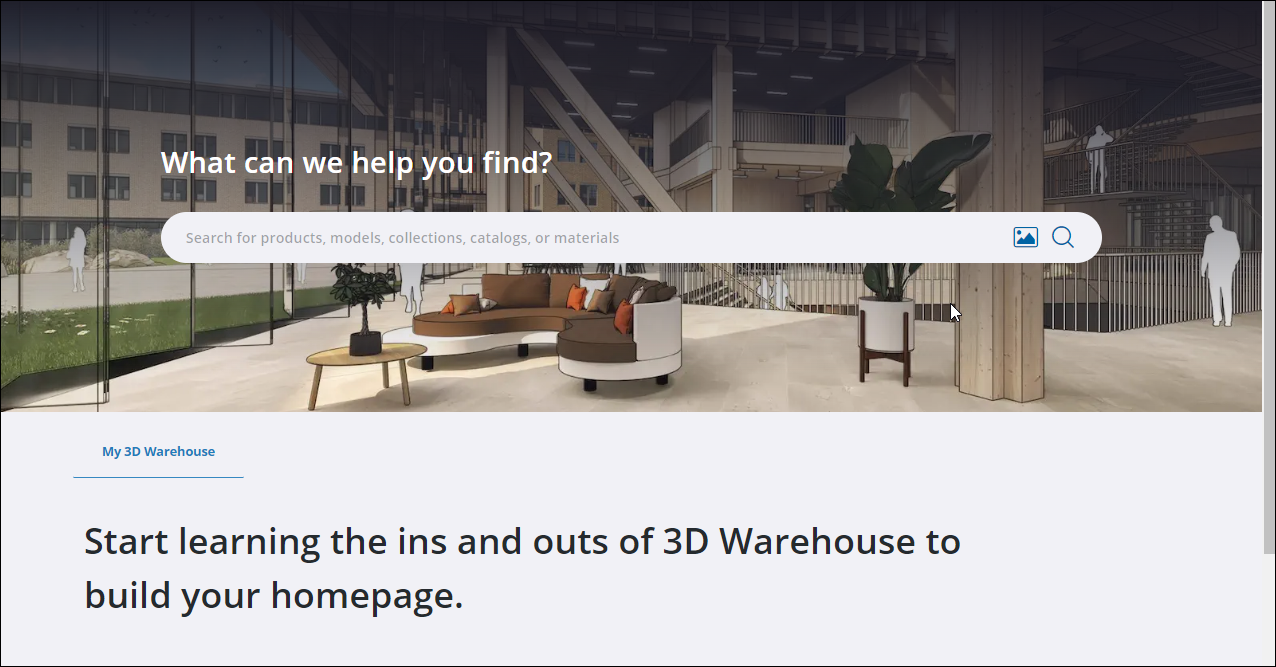 With 3D Warehouse you can:
Search for and download models and materials - Maybe you need a certain component to complete a scene, or a specific material swatch to accent your designs. Whether you choose a category, type in a keyword, or search using an image, 3D Warehouse helps you find just what you are looking for.
Robust search filters - Further refine your searches in 3D Warehouse by factors such as file size, polygon count, file type, and more. You can even specify your searches to only return entries for Dynamic Components, Live Components, or geolocated models.
Upload models you've created - Have something that's just too good to keep to yourself? Want some feedback on how to improve a model? 3D Warehouse is a great way to share your content with others.
Curate a collection of models and materials - 3D Warehouse makes it easy to find, save, and share your own models and materials as well as your favorite models made by others.
Connect with other 3D Warehouse users - Anytime someone uploads a model they have the option to allow others to comment on their creation or contact them by email. 3D Warehouse is a great way to interact with other SketchUp users and even do a bit of networking.
Augmented reality viewing - 3D Warehouse converts any model less than 10MB or 200k polygons into USD or GLB format, providing a shareable QR code. Using this QR code opens a world of augmented reality viewing on Android or iOS.
Ready to join the 3D Warehouse Community? Check out Getting Started with 3D Warehouse to dive in!