SketchUp for Desktop is simple, yet powerful, software that can help you create stunning 3D models. With SketchUp you can:
Create 3D models of buildings, furniture, interiors, landscapes, and more.
Work the way you want to with a fully customizable interface.
Place your model in a real world location and add realistic light and shadow.
Share your models with others as 2D or 3D images, an animated walkthrough, or even print your model using a 3D printer.
Import files from other 3D modeling programs or tools.
Export your SketchUp model for use with other modeling or image-editing software.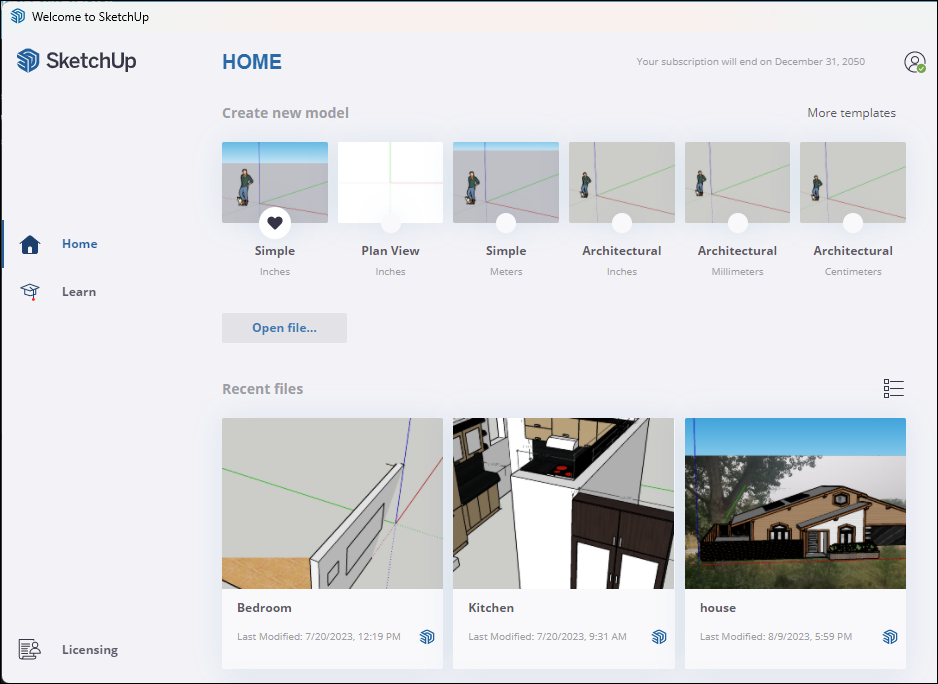 SketchUp for Desktop is available with a SketchUp Pro subscription. For more information on all available subscription plans take a look at SketchUp Subscriptions. Otherwise, if you are ready to start creating, check out Getting Started in SketchUp for all you need to help you begin your SketchUp journey.