To get started you'll need to download and install the V-Ray for SketchUp extension. You can download the Installer from the "My Products" page for your account.
Before you get started, it's important that you confirm your system is able to use V-Ray. Below are the recommended system requirements as indicated by Chaos.
System Requirements
Processor: 1st Gen Intel® Core™ or compatible processor with SSE4.2 support (x64).
RAM: Minimum 8 GB RAM, recommended 16 GB RAM.
Hard Disk Space: Minimum 2GB, recommended 12GB (includes additional downloadable content.)
TCP/IP: Only IPv4 is supported. IPv6 is currently not supported.
Operating System: Windows® 8.1, Windows 10.
SketchUp Version: SketchUp 2021 (V-Ray 5 for SketchUp, as included in the Studio Subscription, requires SketchUp 2021)
GPU Support: Maxwell-, Pascal-, Volta- and Turing-based NVIDIA card(s) with latest video driver or at least version 411.31. For more info, see GPU Rendering.

V-Ray Vision requires a Graphics card with DirectX 11 or DirectX 12 and Shader Model 5.0 capabilities.
---
Installing V-Ray for SketchUp
Step By Step Instructions
When you're ready to get started, follow the steps below to install V-Ray for SketchUp
Download the V-Ray for SketchUp installer, available here.


Locate the installer and double-click to launch, EXE.
Please review the license agreement and click Next for your installation options.
You're prompted for the version of SketchUp you're using, choose "SketchUp 2021" and click Install
Selecting "Advanced" will give you option to install the Chaos Swarm and specify licensing options. Note that V-Ray for SketchUp Studio requires the "Local" option for licensing.
After the installation you'll have some additional options to share anonymous usage data with Chaos Group, and to review the Release Notes for the current version.
Clicking "Done" will close the installer and you should be ready to authorize and use the software;
Authorizing V-Ray for SketchUp Studio
Once you've completed the installation you can launch SketchUp. Upon opening SketchUp after the install process you'll be prompted to "Sign in with Trimble" which will open a browser.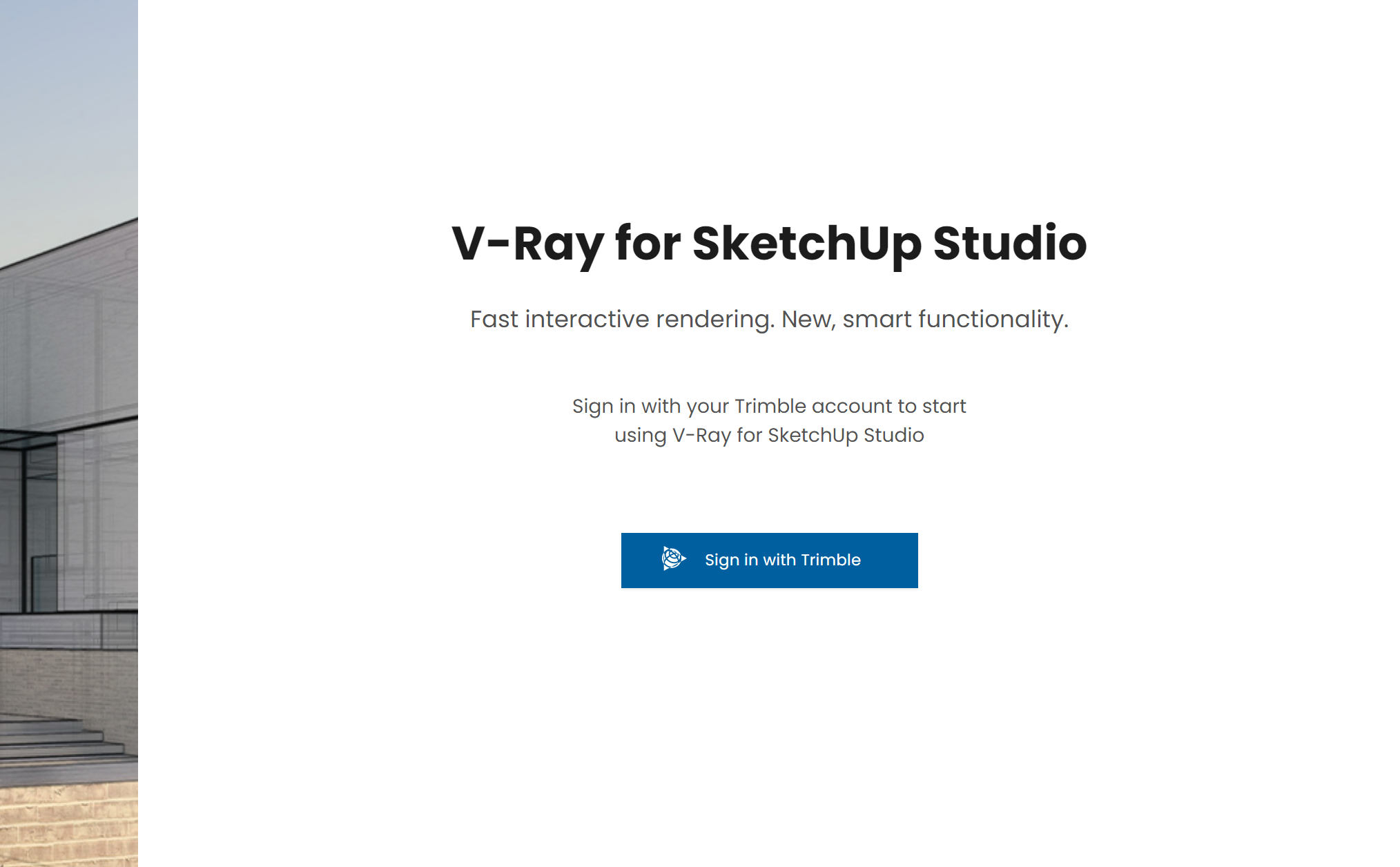 Once you've signed in with your Trimble ID you're finished and can return to SketchUp and start using V-Ray.