SketchUp subscriptions come in a few different flavors, each including different levels of access and features. We want to make sure you get the SketchUp subscription that's specific to both your individual needs and your individual budget.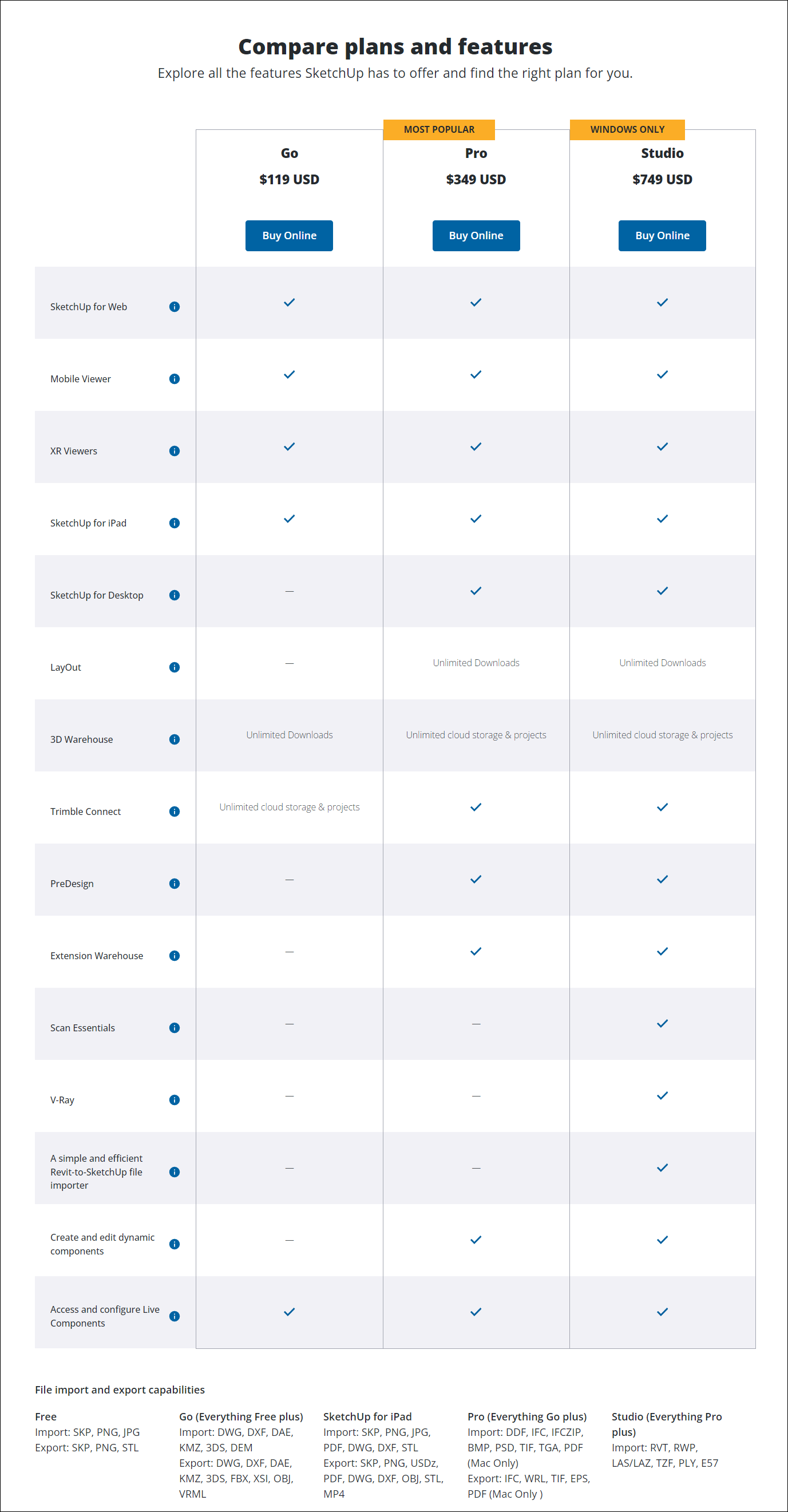 In Subscription Plans we'll go over each available subscription plan and what features are available.
In SketchUp's Free Trial, we'll talk about our no credit card needed Studio trial and how to get started using SketchUp right away.
In Support Policy, we'll go over the types of support available to subscribers, and offer some details on products and services that are currently supported.