SketchUp Free (formerly called my.SketchUp) is a free version of SketchUp that runs in a web browser. You'll find a simple interface where you can simply draw and create 3D models. Our goal is to enable you to create anything you can imagine in 3D. And with SketchUp Free, 3D modeling is more accessible and easier to try than ever before!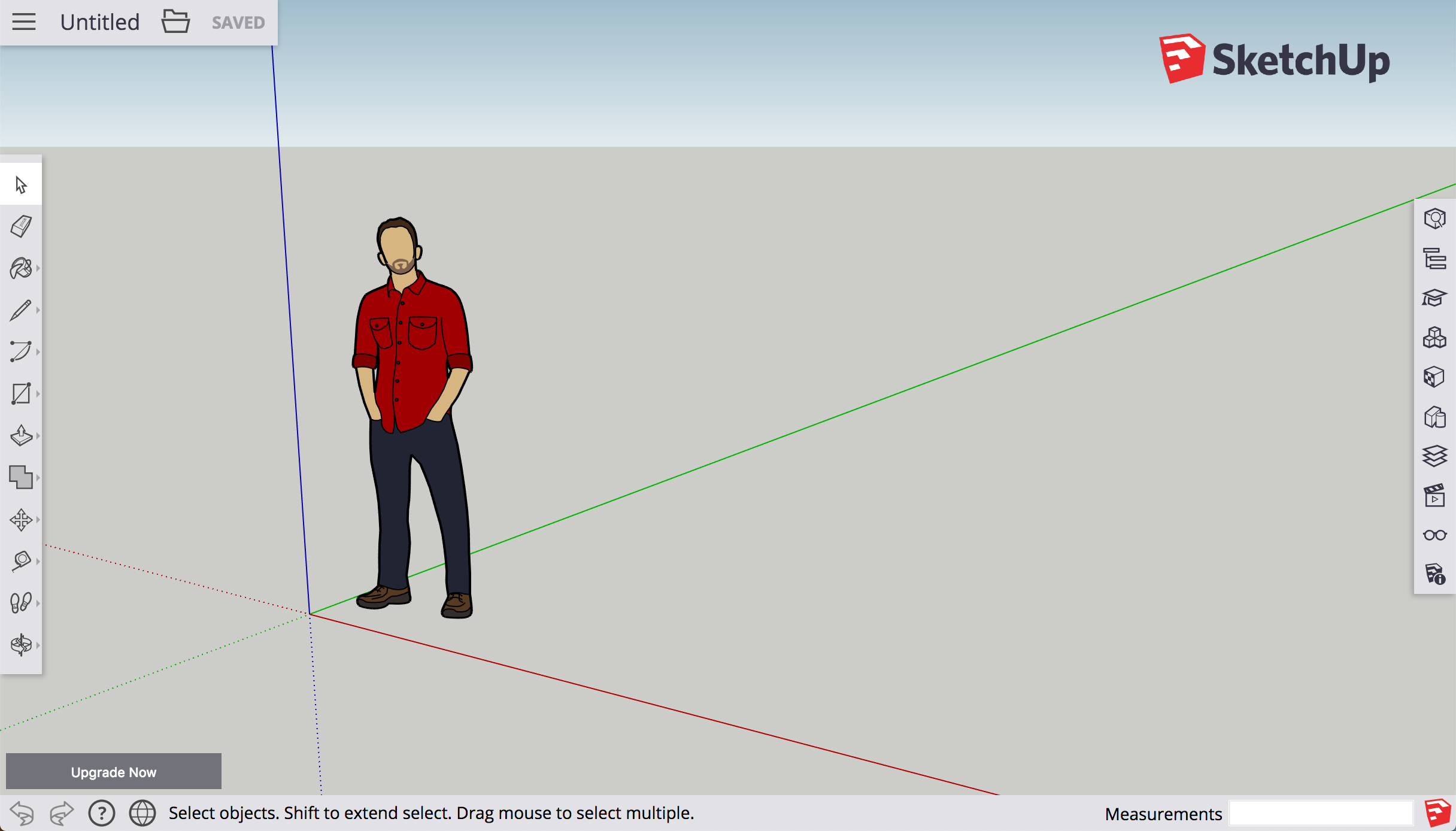 Because SketchUp Free runs in a browser, you find a few advantages over the desktop version of SketchUp:
Access via a broad range of devices: Hardware does matter (as outlined in the hardware requirements), but you're not limited by operating system requirements.
Versionless: Browser-based software means you don't need to update it. With SketchUp Free, you're always running the latest version.
Storage and backups: Your models are saved to the web by default, and you get 10MB of free storage. (

Saving, Opening, and Downloading Models explains how SketchUp Free handles these basic tasks. ) Also, SketchUp Free can work with Trimble Connect to keep you work up to date across desktop, web, mobile, and XR software.
If you're familiar with the desktop version of SketchUp, you'll see almost all the same tools in SketchUp Free. However, because SketchUp Free runs in a browser, some things about SketchUp Free work differently from the desktop version. Creating and Editing Models in SketchUp Free introduces the features and points you to helpful articles in the SketchUp area of the Help Center.
Almost everything about SketchUp Pro is built into the SketchUp Free. If your favorite feature isn't there, please let us know via the SketchUp Free (formerly my.SketchUp) user forum.
Note:
SketchUp Free is not for commercial use. For details, see the
Terms of Use
.