When you first open a new model, you'll see the main toolbar on the left side.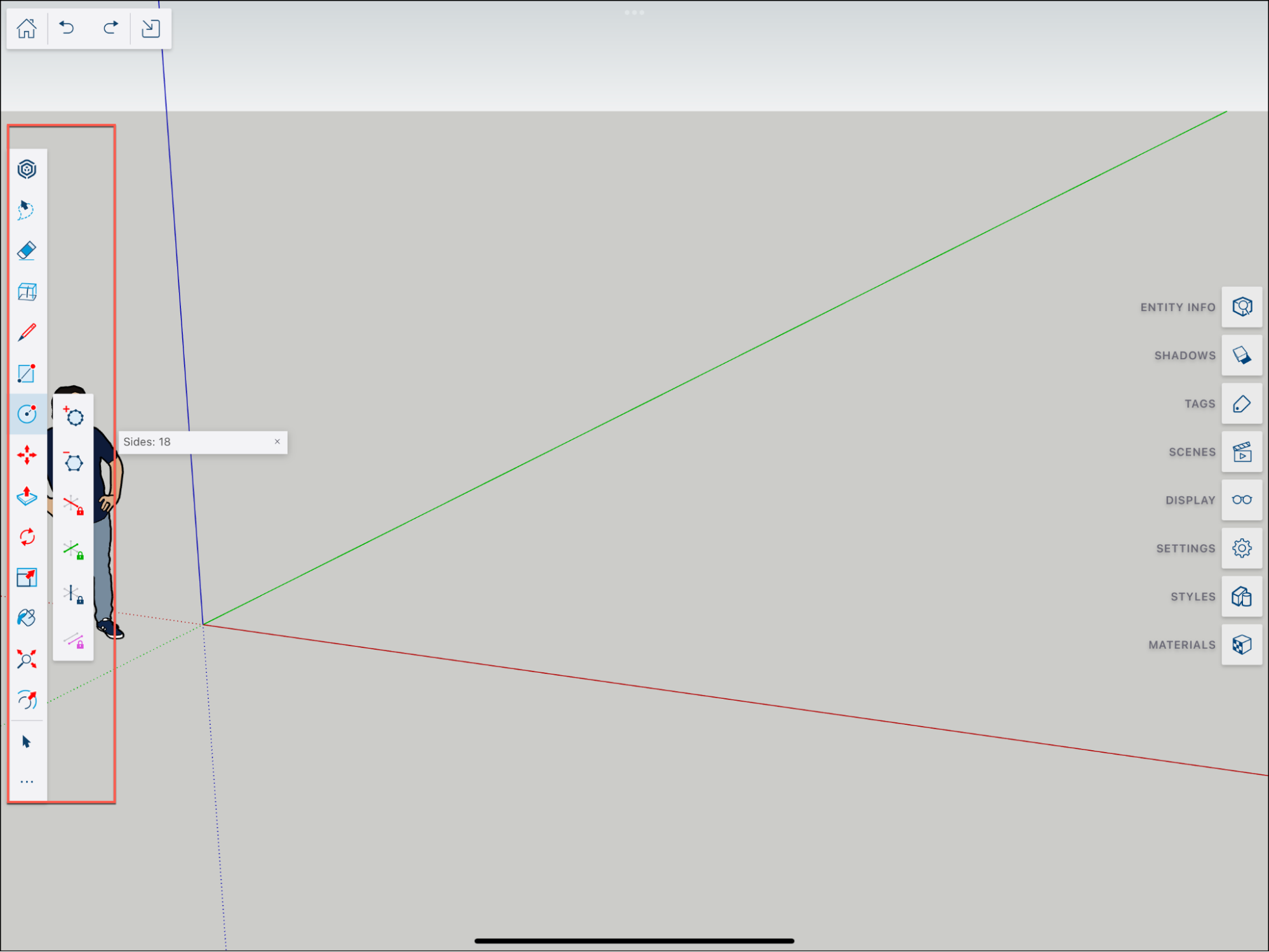 To help you get started with creating awesome models, we've loaded up the toolbar with some of the most commonly used tools.
At the top of the toolbar, you'll see the 3D Warehouse (

) icon. Choosing that icon opens 3D Warehouse in a browser window. 3D Warehouse offers millions of free, pre-drawn components and materials (many of which are of real world building products, furnishings, fixtures and more!) for you to search, browse and download into your projects. For more information on how to use 3D Warehouse, see Getting Started with 3D Warehouse.
The rest of the toolbar contains the following tools:
Note: For both the main toolbar and the Extended Toolset, we'll list the icon, the name of the tool, a link where you can get more in-depth information on how you can use these tools on your iPad, and the keyboard shortcut for the tool, if available.
Optional Tool Modes
Many tools have optional tool modes. Optional tool modes modify the way you use a tool. If a tool has optional tool modes, you'll see an icon for each available mode. For example, the Lasso tool has three optional modes — Add, Remove, and Inverse. We've listed the icons representing the optional tool modes available for each tool in the table above. For more information on how these optional tool modes work, go to the Learn More link next to each tool in the table above.
To adjust the number of recent tool slots, drag the Recent Tool Slot Icon over to the toolbar to add one, or drag a recent tool slot out from the toolbar to remove it. You can also add a separator to the tool palette by choosing the Separator icon and moving it to the location in the tool palette where you would like it to go.