When you first open a new model you'll see the Main Toolbar on the left side.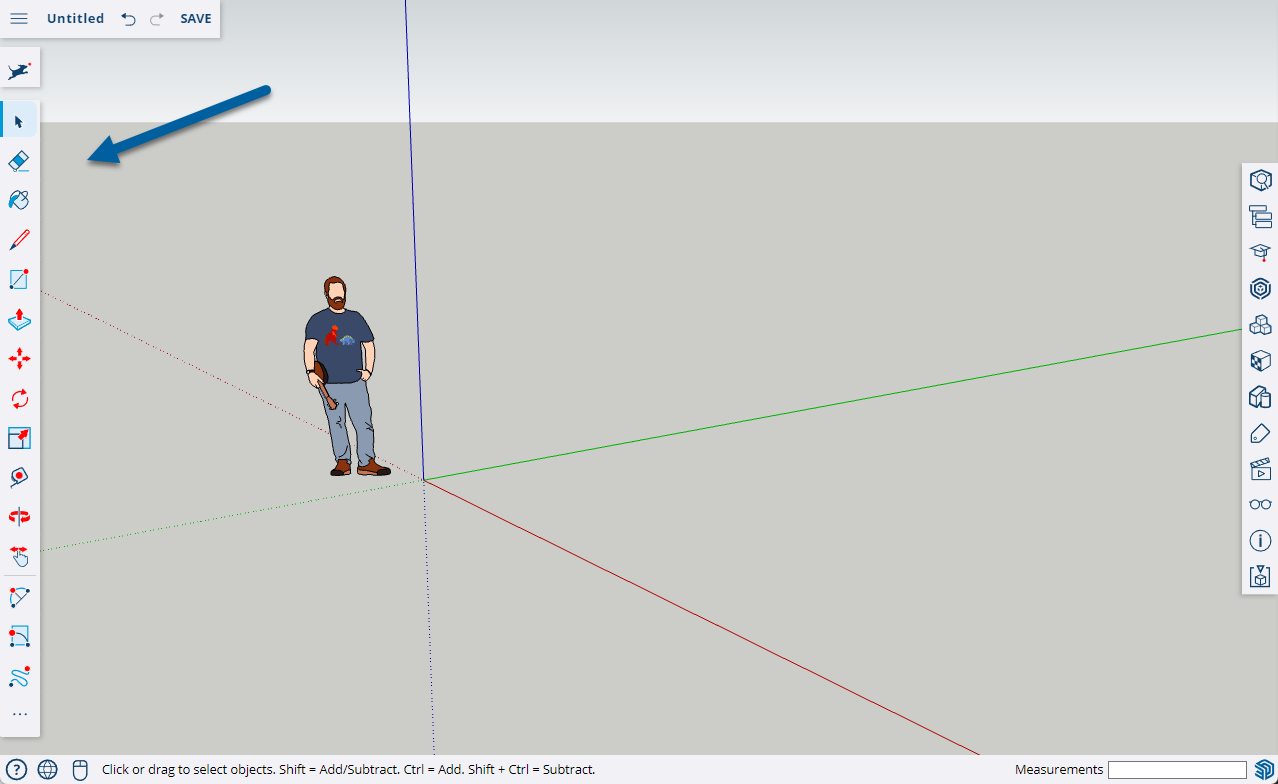 The first icon you see is Search SketchUp (

). Clicking Search SketchUp opens a search bar. Clicking Help (

) in the search bar opens a list of search controls.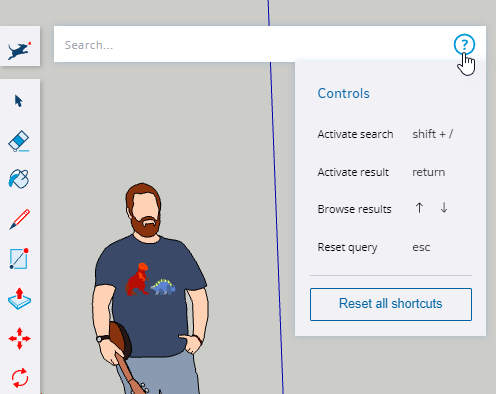 The rest of the toolbar contains the following tools:
For the rest of your tools, see SketchUp for Web Expanded Toolbar.