The Trimble Account Management Portal (AMP) helps you manage your Trimble subscription products, including SketchUp Pro, SketchUp Go, and SketchUp Studio. The AMP allows account owners and company administrators to view the details of their subscriptions, add or remove users, and assign or revoke subscription seats. All SketchUp users can use the AMP to download their assigned products and manage their device activations.
Note: When we refer to members, we are talking about a specific user as defined by our Terms of Service. Each member, including the account owner, must be a named user designated by their real first name, last name, and email address.
AMP Dashboard
When you first login, you'll see your account dashboard. Depending on your role, you may have access to one or more of the following sections:

My Products - View and download your SketchUp products.
Members - Add or remove users, assign member roles, and manage product access.
Plan Settings - Manage subscriptions and renewal preferences.
Billing Information - View and edit the account address and manage payment options.
Payment History - Review the account's available payment history.


We'll cover each of these sections in the articles linked below. For now, let's get to know the basics of your account.
Account Profiles
The Edit Profile link appears in the upper right when viewing any section of your account.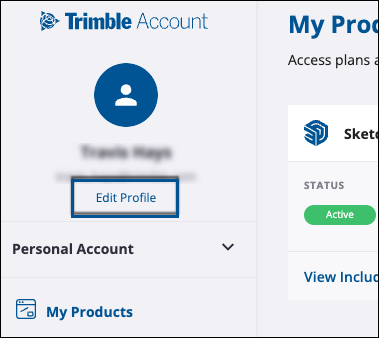 Clicking Edit Profile opens the My Profile page in a new browser tab.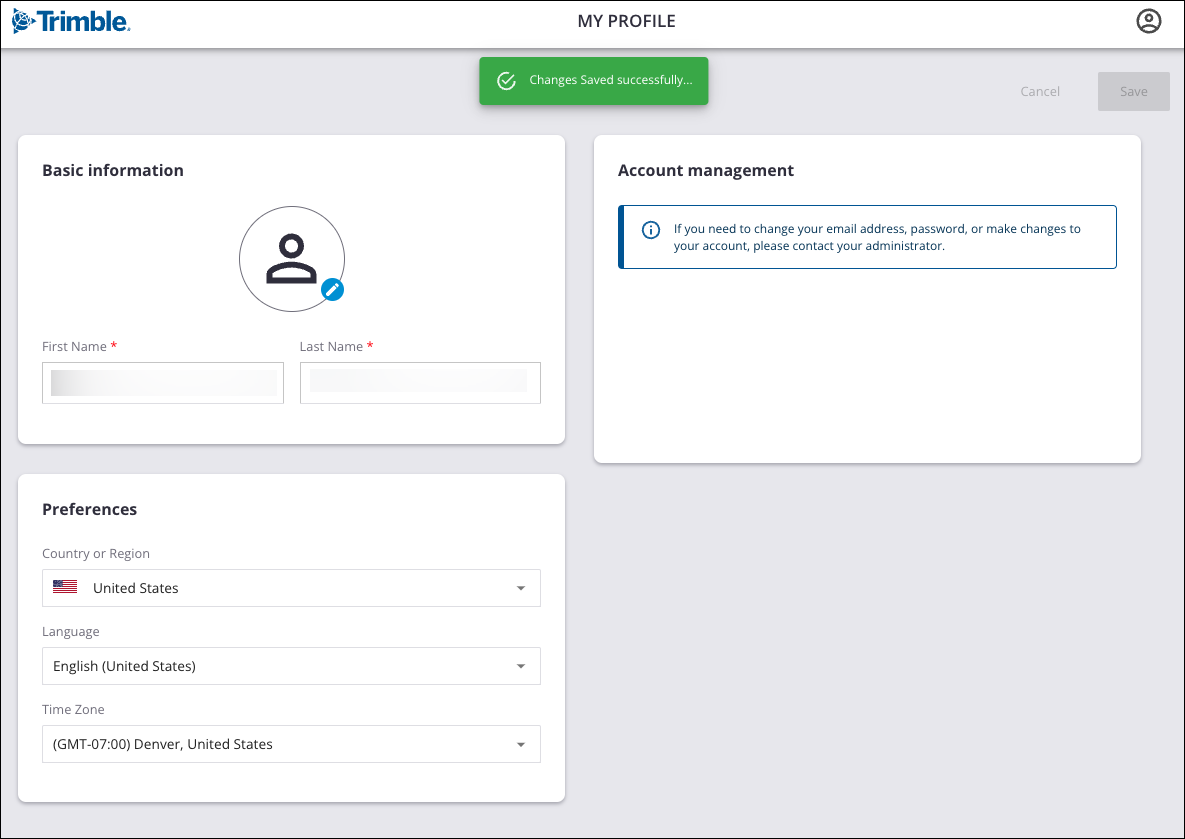 In My Profile you can add a profile picture and update your preferences. Changing the information seen in the My Profile page does not change the ownership of that account. The owner, or authorized user, is an individual, named person associated with the email address attached to the account. For more information on how we define an authorized user, please see the Trimble General Product Terms.
If your subscription is managed by your organization, you may need to contact your administrator to make changes to certain account settings.
Managing Your Account
The AMP can help you manage a lot of things in your account. In each of these articles we'll cover how you can use the AMP to manage all aspects of your SketchUp account:
Frequently Asked Questions
Can subscriptions be transferred to other users?
Subscriptions are intended for use by a single named-user, a real person using their first name, last name, and email address, for the duration of the subscription term. Reassigning or transferring a subscription or seat is only allowed in the following circumstances:
If a seat is inadvertently assigned to the wrong user at time of purchase.
If a seat is assigned to an employee of your company and that employee leaves during the subscription term. That seat may be reassigned only once during the subscription term.
At the time of subscription renewal you may reassign a seat.
I have a Classic License. Can I use the AMP to manage my version of SketchUp?
The AMP allows users to manage their SketchUp subscriptions. For more information on your Classic License, take a look at our SketchUp Classic License page.
Where can I see how many seats are available?
Anytime you change a user's product access you'll see the amount of available seats. We talk about product access in our Managing Members and Roles page.
Can I unsubscribe from SketchUp emails in the AMP?
No. The best way to unsubscribe is using the link provided in our emails or you can visit the SketchUp Preferences page.