SketchUp for Web is optimized to be used with a 3-button mouse by default. If you're using a device with a multitouch trackpad, you can switch the input device to 'Trackpad' in App Settings. This enables you to use multitouch gestures to navigate your 3D model like pinch-to-zoom and two-finger swipe to orbit and pan.
Enabling Trackpad Navigation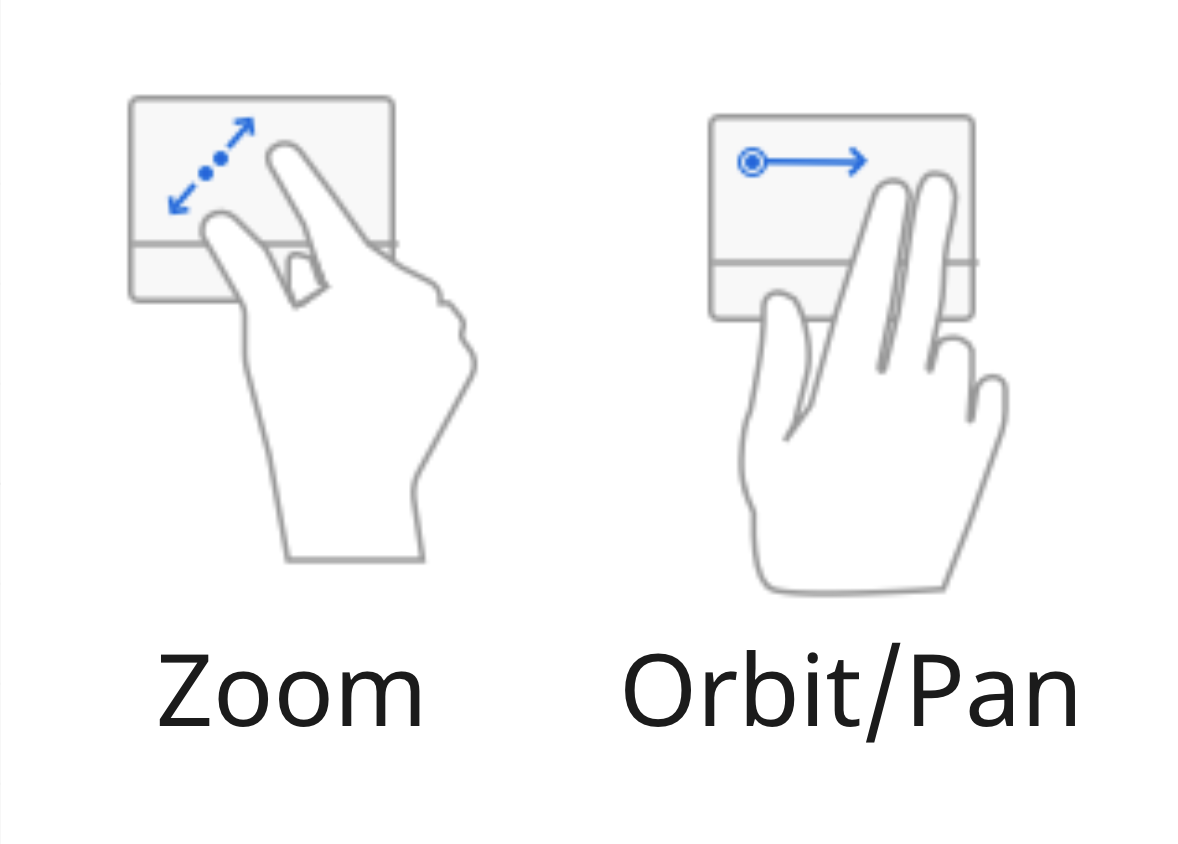 Click the Open Model/Preferences icon ().
Navigate to App Settings > Navigation.
Select Trackpad from the Device dropdown menu.
Assign two-finger swipe to either Orbit (default) or Pan.
Use a pinch-to-zoom gesture to zoom in and zoom out of your model. Use a two-finger swipe to either orbit or pan your model.
Tip: pressing and holding the Shift key while using two-finger swipe navigation will enable the other operation.
Optimizing the settings for your input device
To fine tune your navigation experience for either a mouse or trackpad, you can choose to invert the direction of a navigation operation or adjust its sensitivity. Please note that these settings only apply to device input. They won't impact the settings of the zoom, orbit or pan tools available in the toolbar.
Click the Open Model/Preferences icon ().
Navigate to App Settings > Navigation
If you're using a mouse, you can invert the direction the scroll wheel zooms, in or out. You can also adjust the scroll wheel's zoom sensitivity.
If you're using a trackpad, you can independently invert the direction and adjust the sensitivity of zoom, pan or orbit operations.
Note: The settings and sensitivity of your input device can also be adjusted globally in your Operating System's device settings. Additionally, if a gesture is not working properly, check your OS's trackpad scroll settings.
Note: Multitouch Trackpad navigation is currently available under the designation "SketchUp Labs". Please share your feedback or report any bugs you run into.