If a model contains scenes that were created in SketchUp, you can view those scenes in SketchUp Viewer. (For an introduction to scenes in SketchUp, see Creating Scenes in the SketchUp area of the Help Center.)
In SketchUp Viewer, you access a model's scenes as follows:
Click the Main Menu ().
Click the Scenes icon (), and the Scenes tab appears, as shown in the following figure.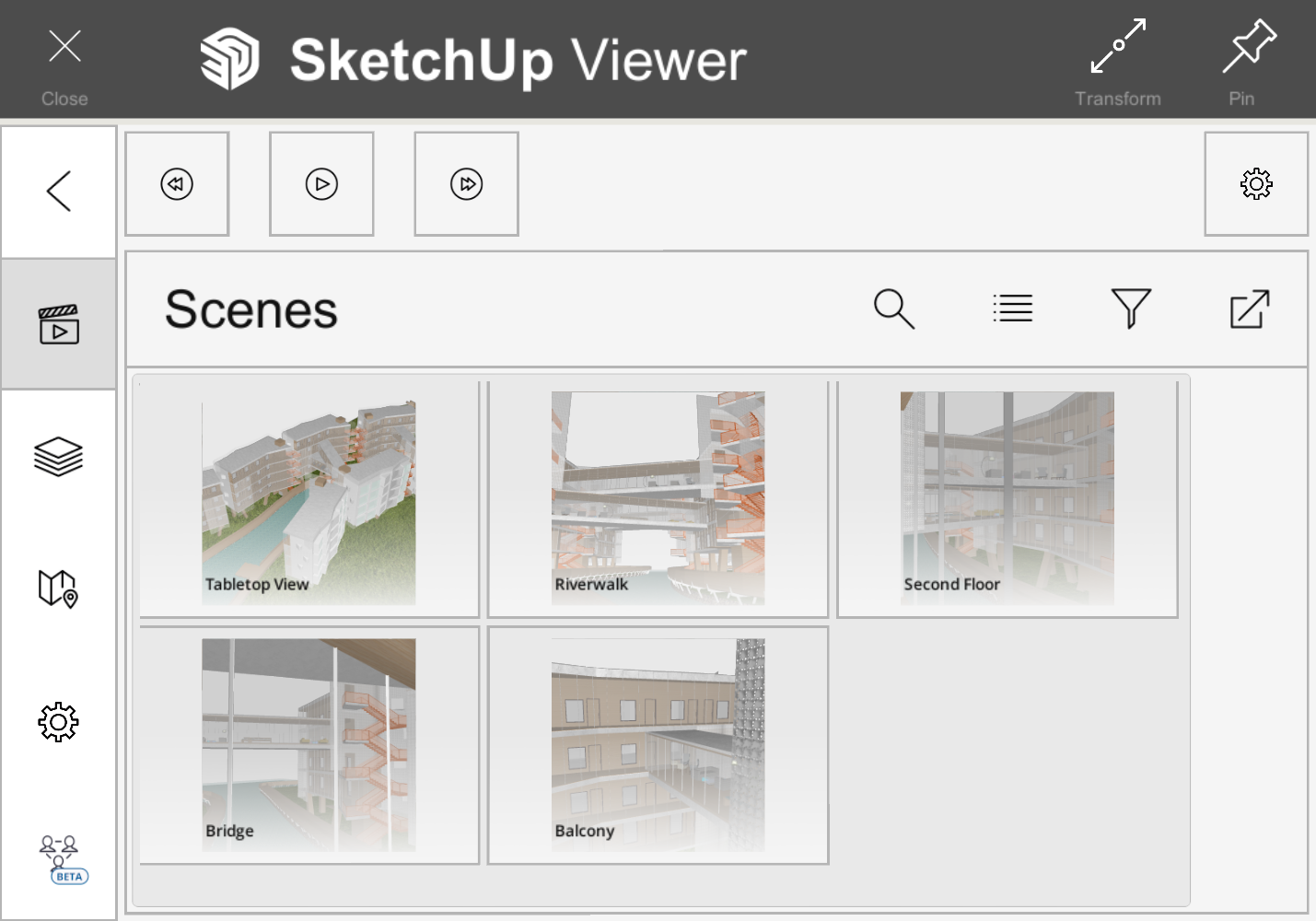 In the Scenes tab, you have the following options:
Jump to a scene by clicking on the thumbnail.
Click the Play icon () to cycle through all the animation-enabled scenes. Or click through scenes by using the Next icon () or the Previous icon ().
Click the Settings icon () to modify the timing of the animation.
Click the Detach icon () to move Scenes into its own pinnable window.
Use the trackpad to scroll through available scenes.