Whether you're in Tabletop view or Immersive view, you can measure dimensions in a model. In a collaborative session, you can measure dimensions whether you're the presenter or an attendee.
To measure a dimension while in either view, follow these steps:
Move your controller into view and direct your cursor over the model. You see the Toolbar icon.
Click the model. The Model Viewer toolbar appears.
Click the Tape Measure icon ().
At the prompt, move your cursor over the beginning point for your measurement and click.
Move your cursor over the second point of your measurement and click. A measurement appears on your model, as shown in yellow in the following figure.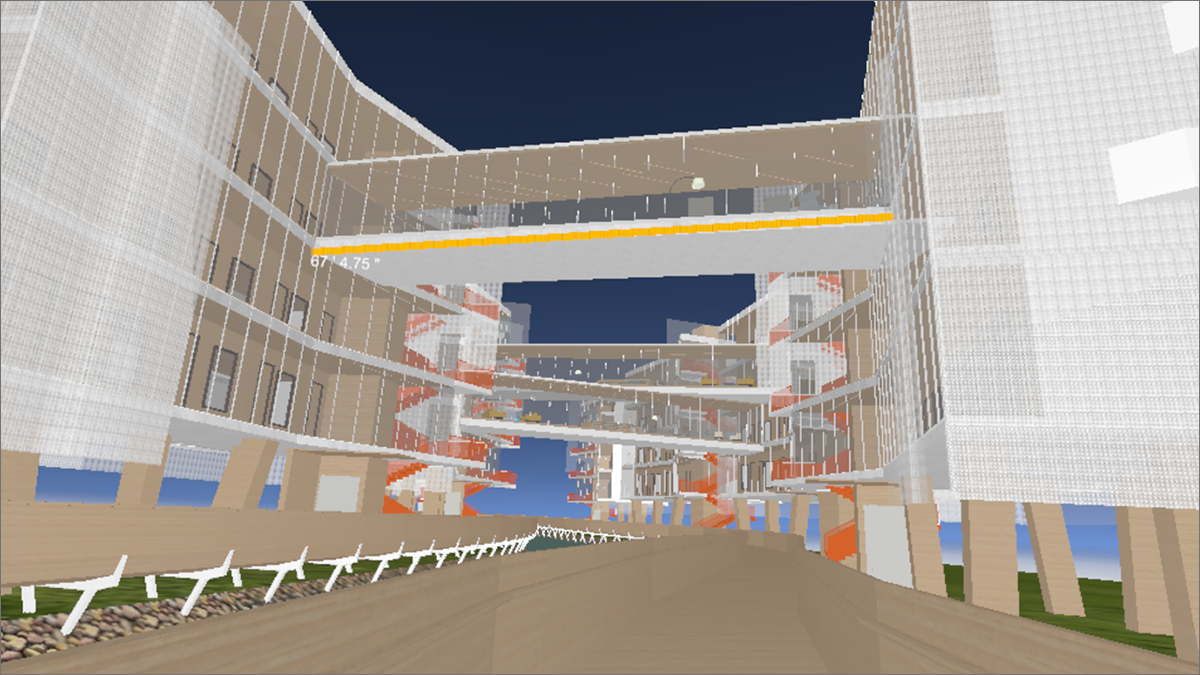 After you add a dimension, it appears in the dimension list on the Model Viewer toolbar. The dimensions are listed on the menu when you're in Dimensions mode. On the dimension list, you can choose to hide or delete individual dimensions, or use the commands at the top to hide or delete all dimensions in the model.
Tip: Dimensions are not stored with the model and will be discarded when you exit the current model.