Your 3D Warehouse profile is a great way to introduce yourself. Filling out your profile tells other users who you are and where they can connect with you on other platforms.
Logging In
You can always browse 3D Warehouse without logging in, but to share your creations or download models created by others you'll need to sign in using your Trimble ID. Take a look at Trimble ID if you are a new user who needs to create a Trimble ID or need more information on how Trimble ID works.
Edit Profile
At the top of the page you'll see your profile picture and display name. To change these click Edit Profile to open the Edit Profile page in a new browser tab.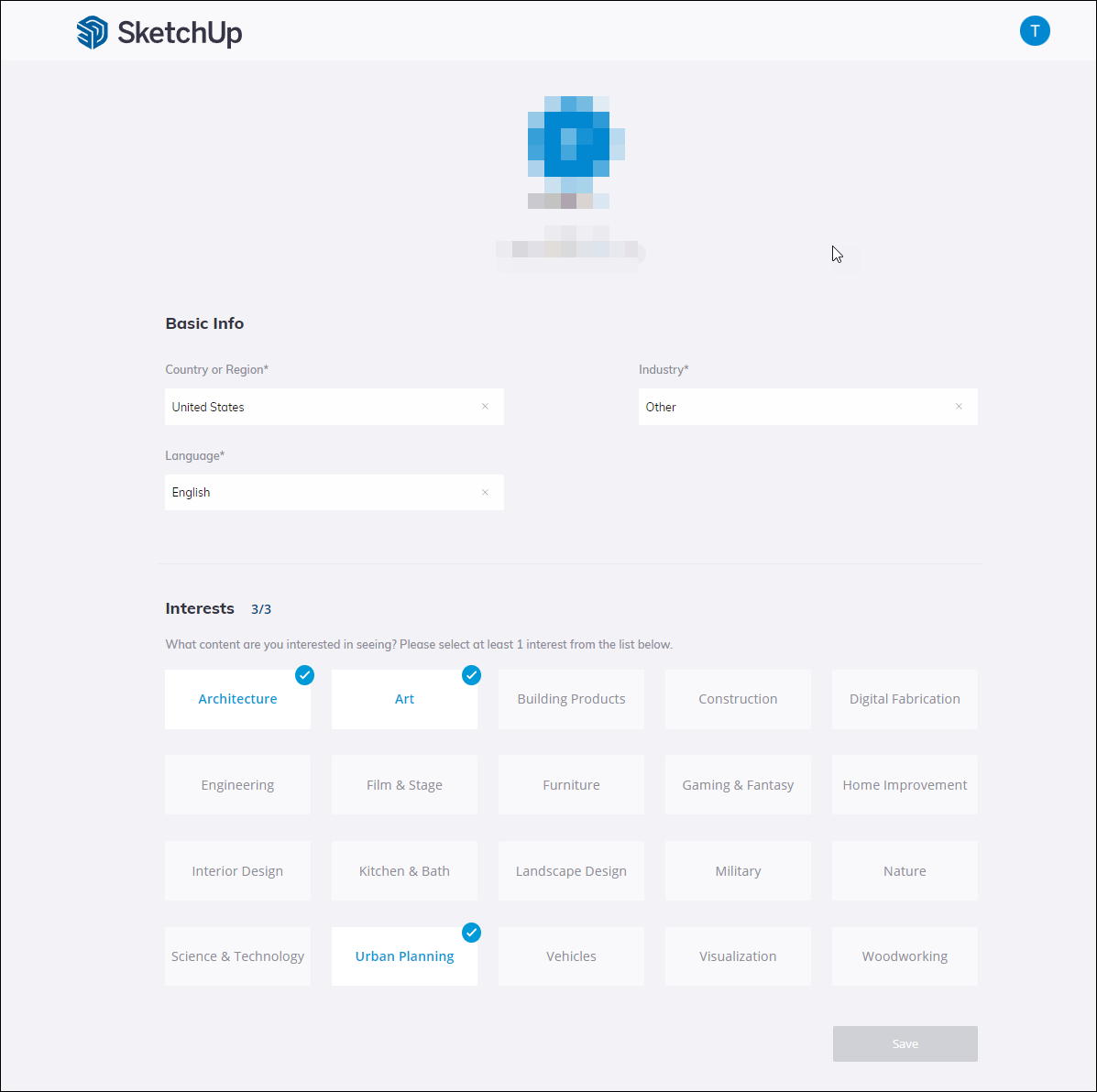 On the Edit Profile page you can choose:
Set your profile picture
Your country or region
What industry you are in
Your preferred language
Up to three types of content you are interested in
After updating your profile click Save to save your profile with any changes you made.
Settings
The Settings section helps you manage what other users can see on your profile.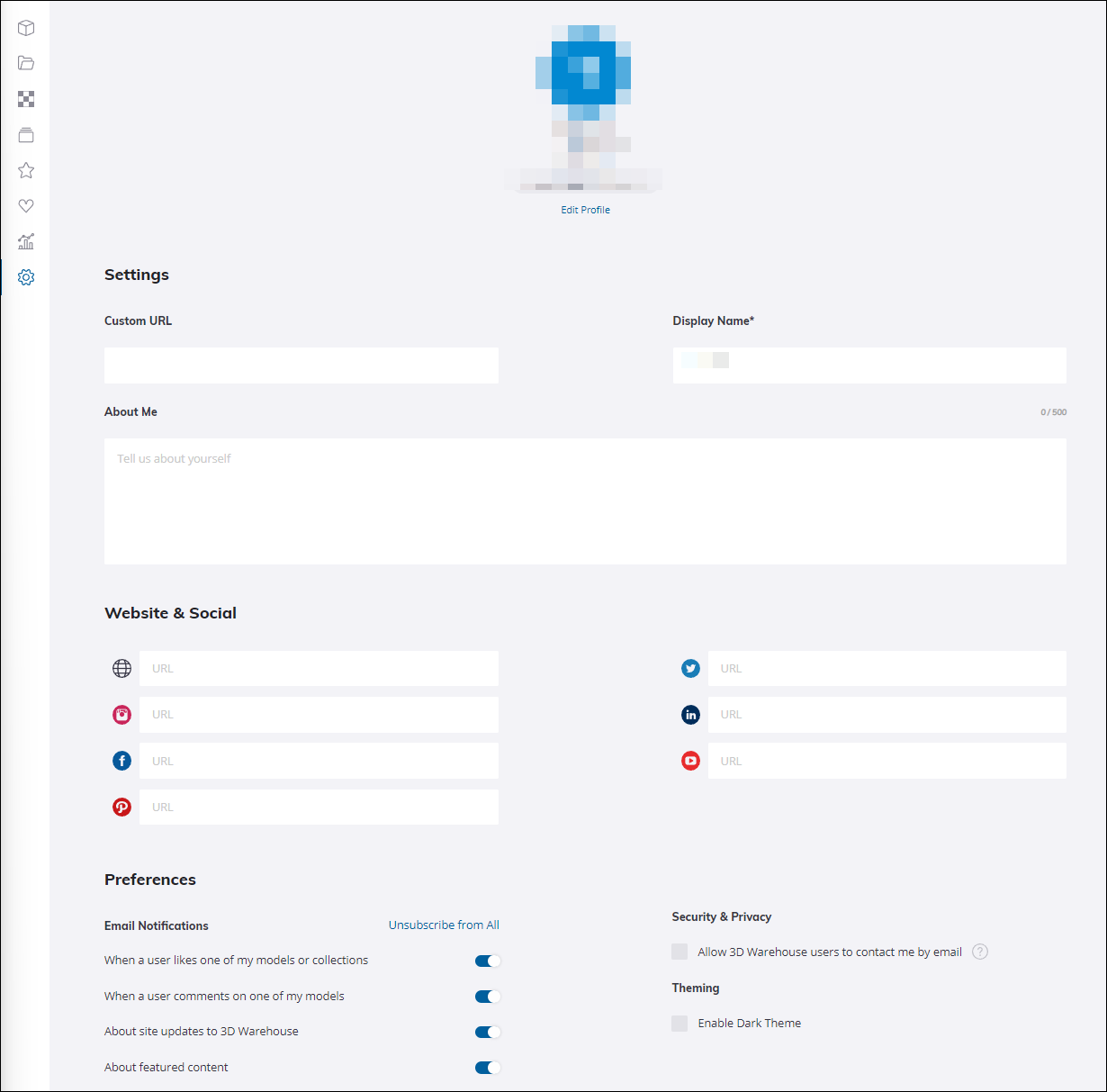 The following settings are available:
Custom URL - Create a custom URL that links to your profile page on 3D Warehouse. Enter the unique text you want to use for your URL here and you can then use https://3dwarehouse.sketchup.com/by/(your text here) to share your profile with others.
Display Name - The name you will use on your 3D Warehouse profile.
About Me - Describe yourself in less than 500 characters. Most users include what type of work they do and even some personal details like hobbies or other interests.
Website & Social - Enter the URL for any other websites or social media accounts you want to share on your profile.
Preferences
The Preferences section contains several settings to help you manage who can see your profile and what notifications you will receive.
Email Notifications - Use these toggles to control when you receive an email notification.
Security & Privacy - Check this box if you would like other users the ability to contact you by email.
Theming - Channeling your inner night owl? Turn on 3D Warehouse's Dark Theme.