The Advanced Camera Tools (ACT) are designed for people in the film and television industry who storyboard, design sets, visualize scenes, and plan locations. Use ACT to place real-world cameras in your SketchUp models and preview real camera shots.
PRO
To place cameras in a model with the ACT tools, you need a SketchUp Pro license.
The following figure shows a scene with four ACT cameras: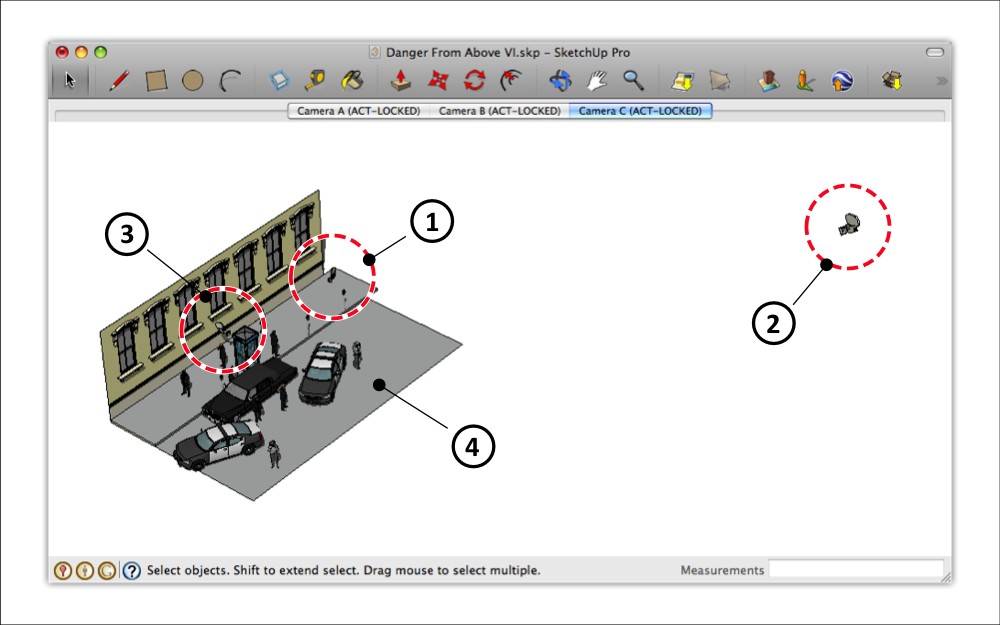 You can look through cameras to preview a shot. The following figure shows the view through Camera 1.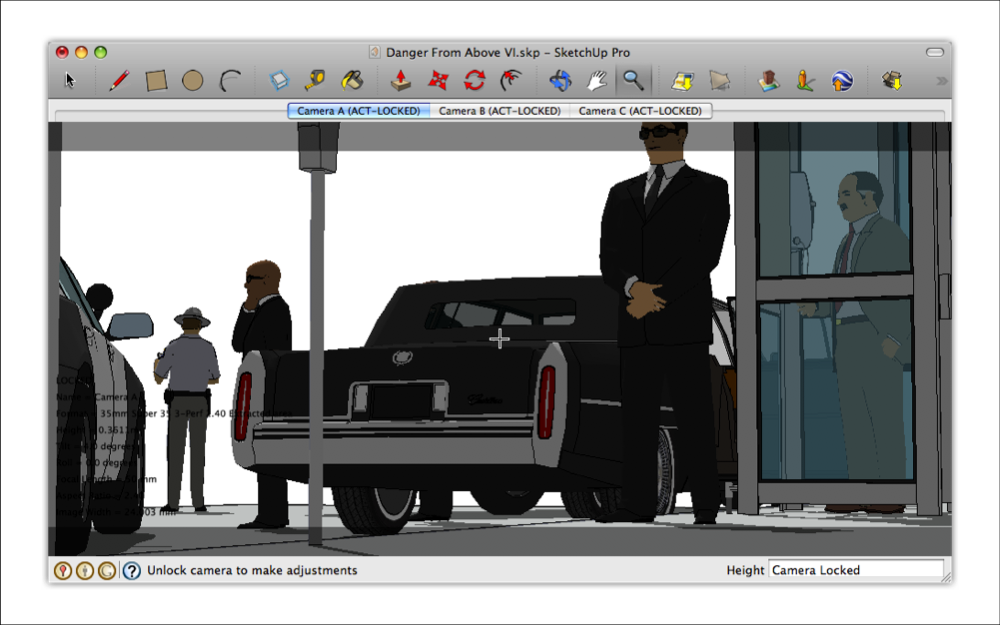 When you switch your view to Camera 2, you see a different perspective from within the model, as shown in this next figure.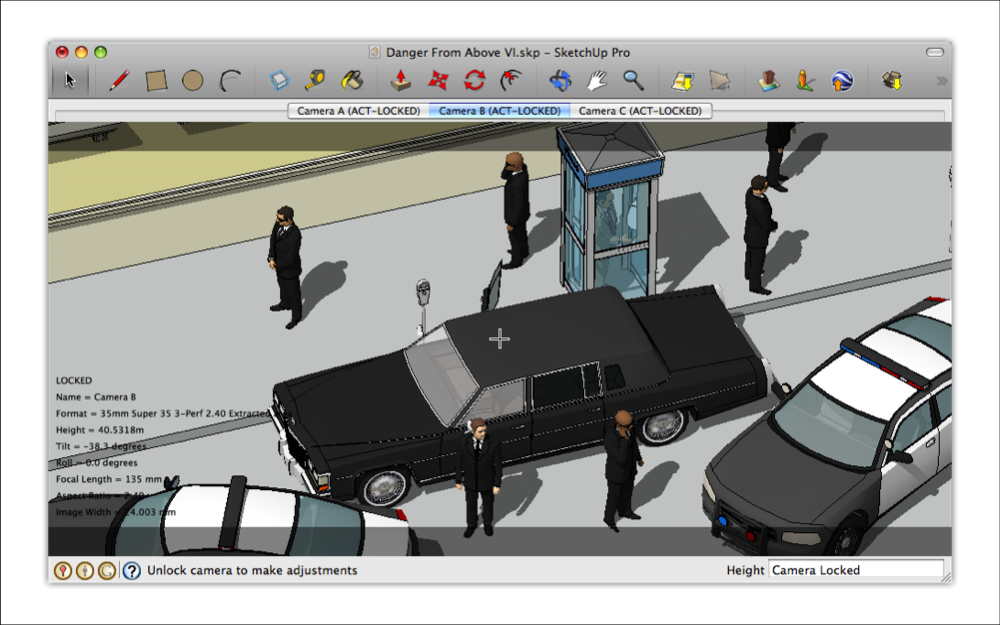 In the next figure, you see how Camera 3 enables you to preview a closeup shot.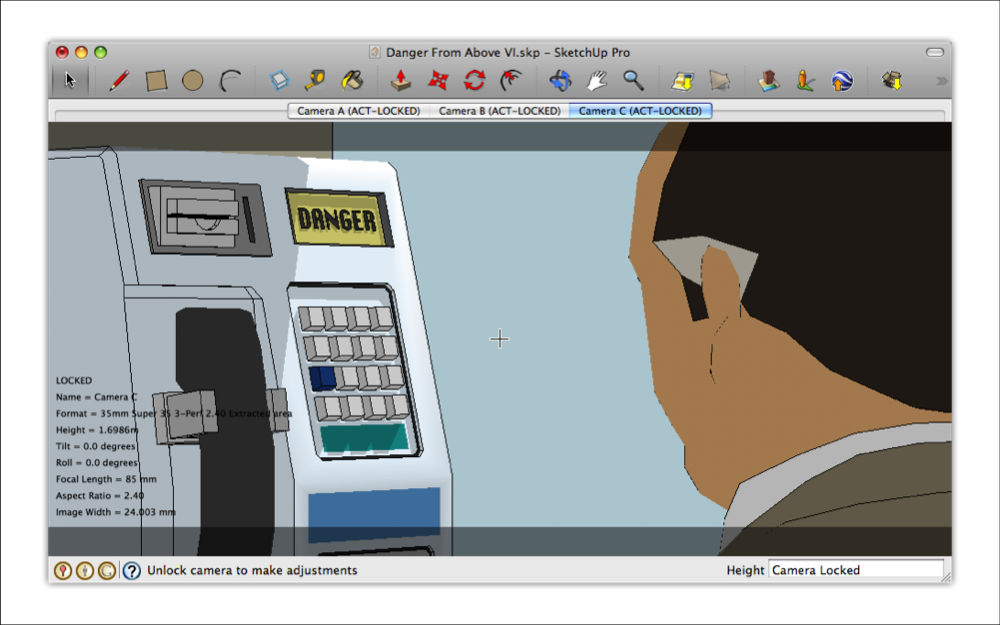 If you have SketchUp Pro, you can access the Advanced Camera Tools as a toolbar or under the Tools > Advanced Camera Tools menu.