If a model contains layers that were created in SketchUp, you view those layers in SketchUp Viewer for HoloLens. (For an introduction to layers in SketchUp, see Controlling Visibility with Layers in the SketchUp Pro area of the Help Center.)
In SketchUp Viewer for HoloLens, you access a model's layers as follows:
Air tap the Main Menu ().
Air tap the Layers icon (), and the Layers tab appears, as shown in the following figure.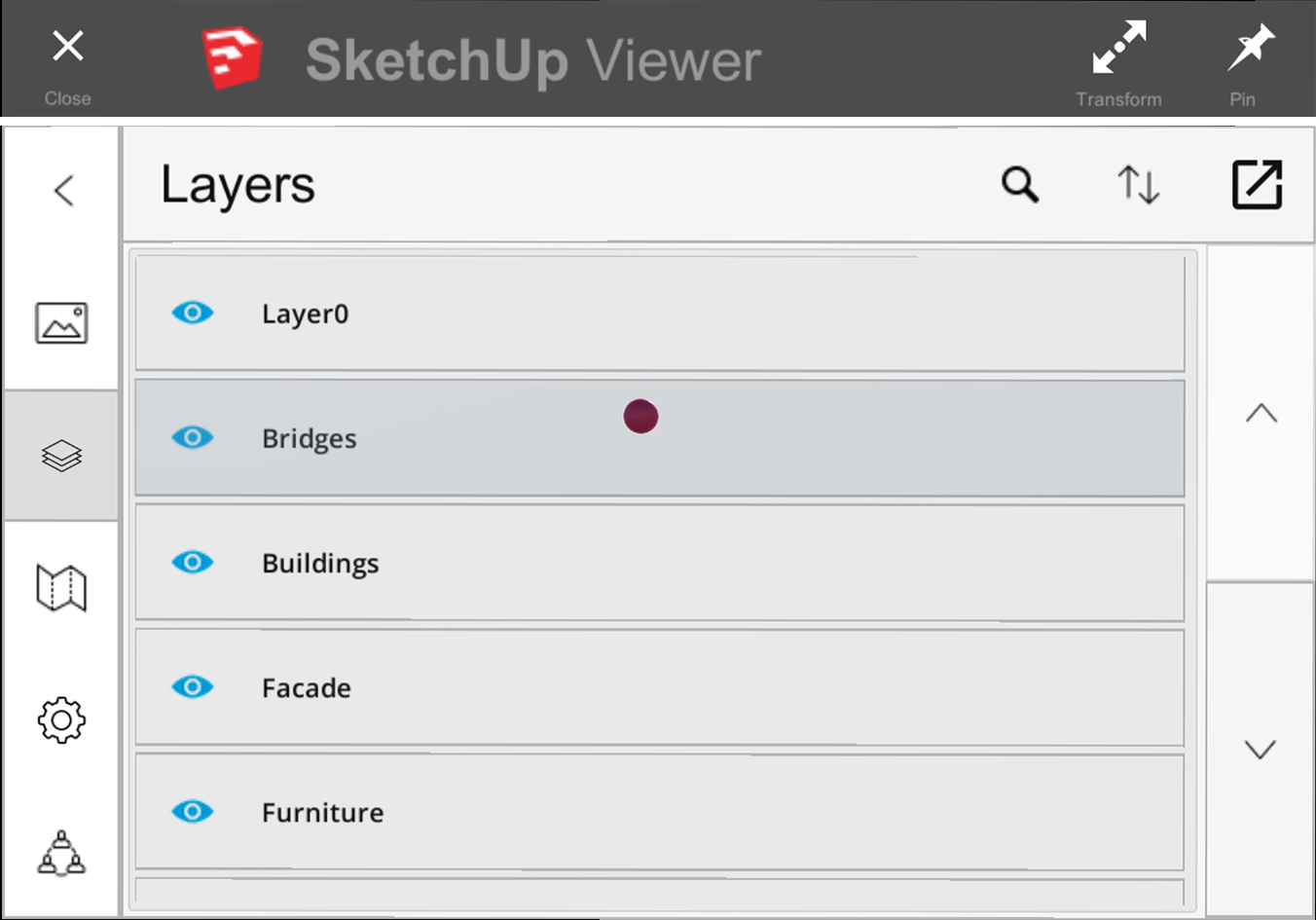 The blue eye icon next to a layer name indicates that the layer is visible. Air tap the Eye icon to toggle the layer's visibility.
To navigate through the list of layers, air tap the up or down arrow on the right. Or tap and drag the list to scroll through.