Note: Only an Account Owner, Secondary Account Owner, or Company Admin can see and use these features.
The Trimble Account Management Portal (AMP) helps you view and manage your billing and payment information using the Billing Information and Payment History sections. We'll also cover how to review and change your auto-renew settings in Plan Settings.
Billing Information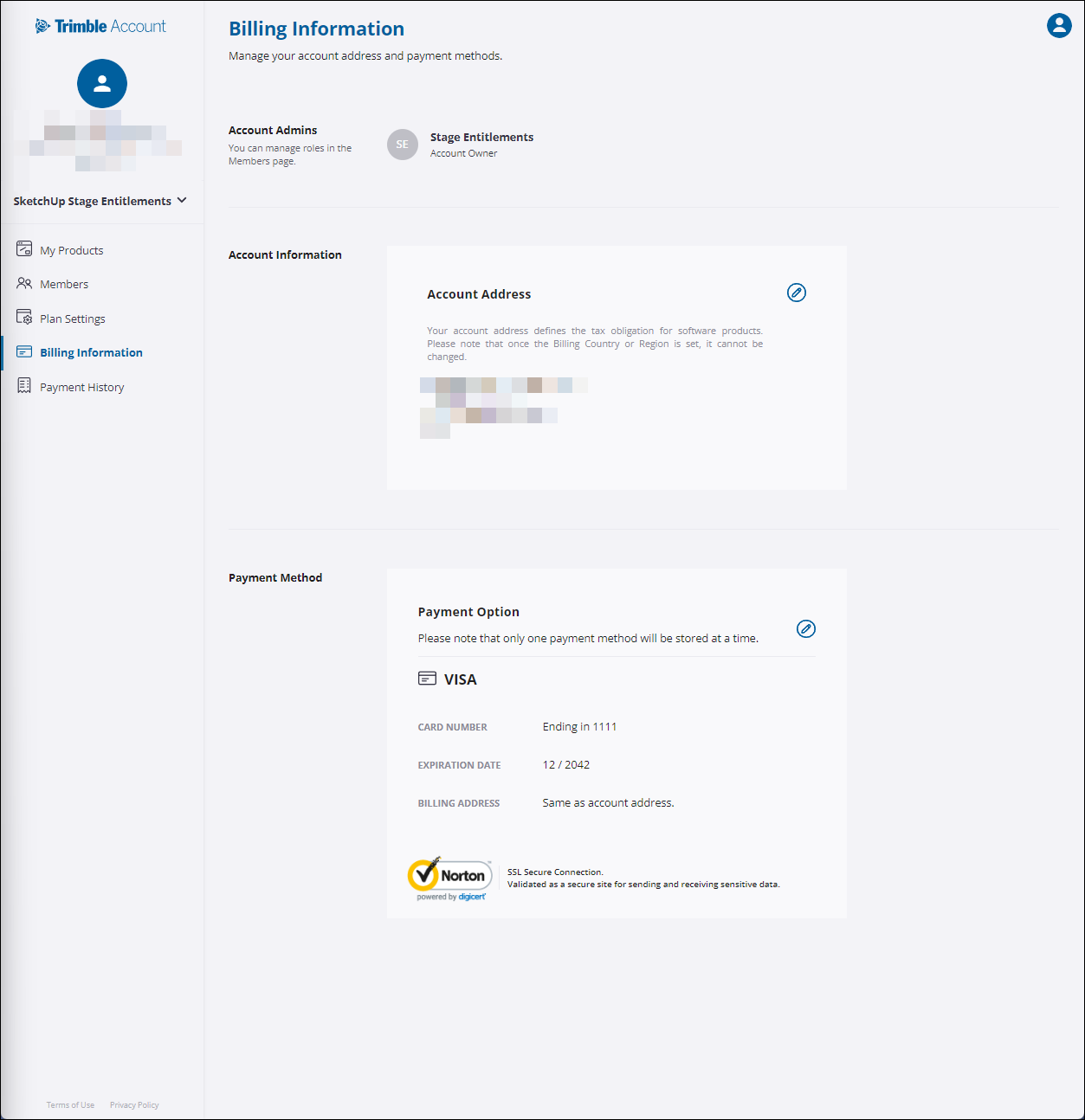 In Account Information, you can edit the address associated with your account. Your account address determines what tax regulations are applied to your total amount due.
In Payment Method, you can view and edit your payment details. This payment information is used for subscription auto-renewals.
Payment History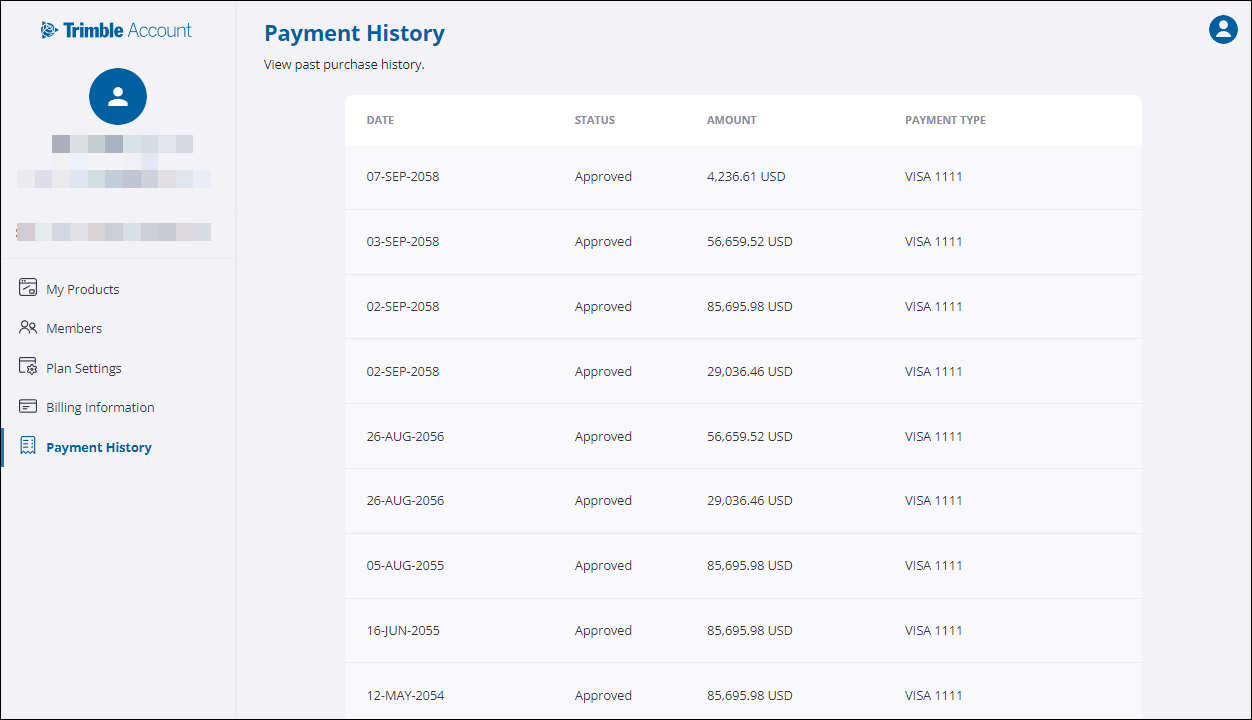 A list of each subscription payment appears in Payment History. You'll see the date of the transaction, if it was approved, the amount of the transaction, and what payment type was used.
Note
: If you need an invoice or receipt, please check the email associated with your account. If you can't find it right away, try searching for
[email protected]
in both your inbox and your spam folder. If you still can't find it, you can request another copy by contacting either your SketchUp Reseller if you used one, your Sales Rep, or through
Customer Support
. In the request, please include the date of purchase, account number, and purchasing email address.
Auto-Renewal Settings
Auto-renew helps make sure your subscription never runs out unless you decide you want it to. To enable or disable your plan's auto-renewal start in Plan Settings and follow these steps:
Locate the plan you would like to adjust and click Edit Plan Settings.

In the Edit Plan modal, select Manage Auto-Renewal.

Use the toggle to enable or disable auto-renewal and click Done.
When enabled, your plan will automatically renew on your renewal date. If disabled, you can still access and use all products and features in your plan for the rest of your subscription term. If you do not renew your plan at the end of your subscription term, you will no longer be able to access subscription products and features.
Renewals that fail due to a failed transaction receive a 5-day grace period until services are terminated. To make sure you know there's a problem with your renewal, you'll see a message in SketchUp advising you your subscription will expire and you need to update your subscription.
Refund Requests
Refund requests must be made within 14 days of the original transaction. To request a refund, or if you have questions regarding a refund, contact our Support team using our Customer Support contact form. The refund request must come from the same email address or company domain associated with your SketchUp account. Please include the email address used for the transaction, the account number, and the date of the transaction.
Warning: Disabling auto-renewal does not result in a refund.