The Trimble Account Management Portal can help you manage what devices you have authorized for your SketchUp account. The SketchUp End User License Agreement (EULA) limits the amount of installations and authorizations for each application included in your subscription to two instances or devices. If you try to install and authorize an application on a third device or open a third instance of an application, you'll see the following message: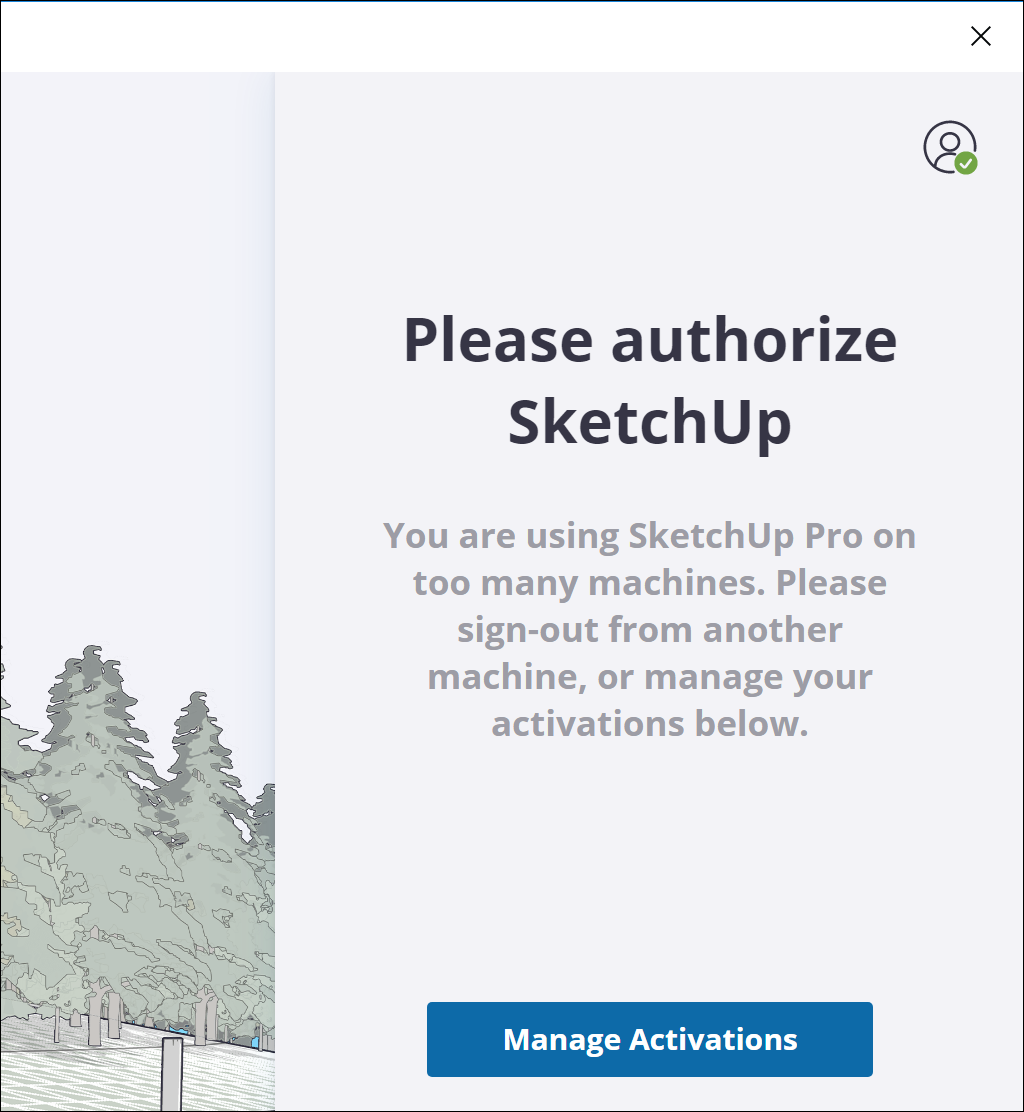 This message may also appear when you install multiple versions of SketchUp on one device.
When this happens, you'll need to deauthorize a device or sign out of an application if you want to authorize a new one. You can do this by logging out of your SketchUp account on the device or application you'd like to deauthorize. If you don't have access to that device, or would like to remove authorization from all your devices, we can help you do that!
Managing Activations
If you see the above message about your SketchUp activations, clicking on Manage Activations opens your Trimble account management page in your default browser. You can also get there from the Manage Subscription link in the Licensing section on the SketchUp Welcome page, or by using this link. If you aren't logged in, you'll need to login using your Trimble ID. This can be done from any device, even a device without SketchUp installed.
Note: You can only deauthorize your own activations, even if you have owner or admin access.
Look for the My Products section.

In My Products, you'll see your subscription and its status followed by View Included Applications.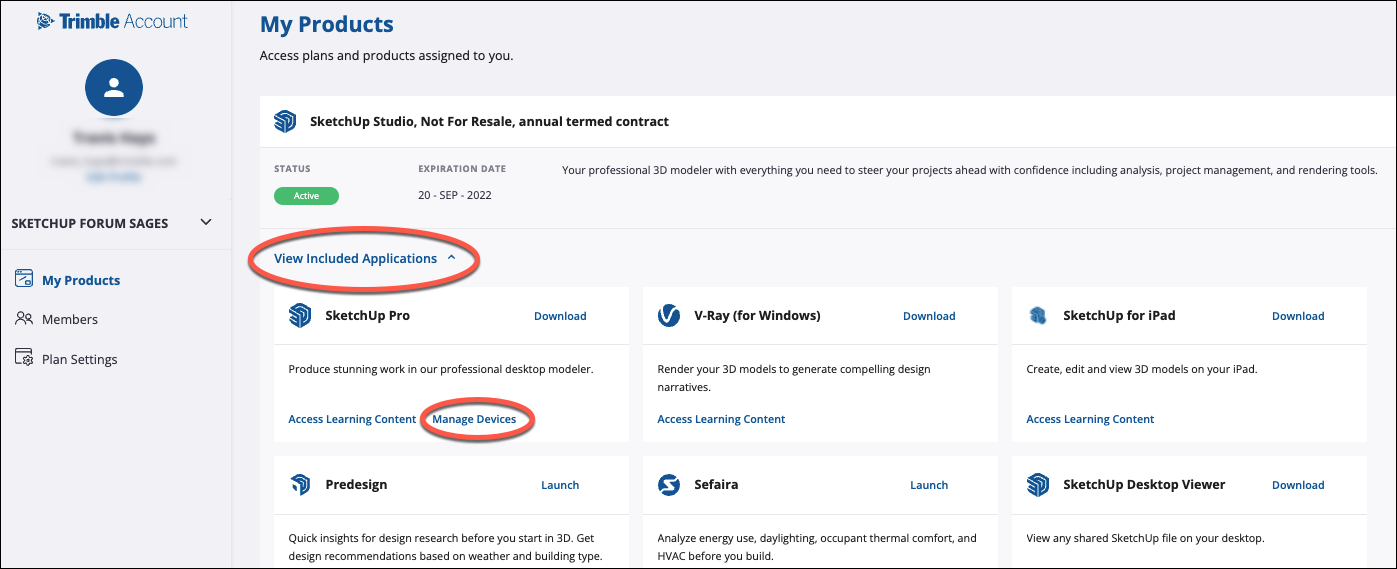 Note: If you have multiple Trimble accounts and don't see View Included Applications, you may need to switch accounts. Use the dropdown menu under your email address on the left hand side of the page to see all your Trimble accounts.
Clicking View Included Applications shows all applications included in your current subscription. Look for the SketchUp Pro tile and click Manage Devices. The Confirm Deauthorization window will appear.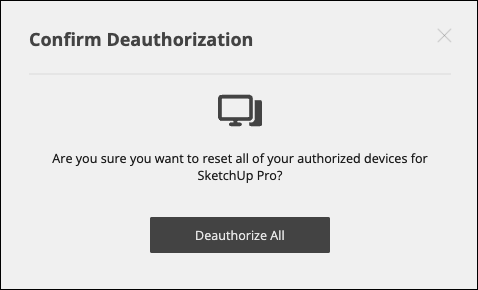 Clicking Deauthorize All logs you out of SketchUp on each of your devices and you'll get a confirmation message letting you know your changes have been completed.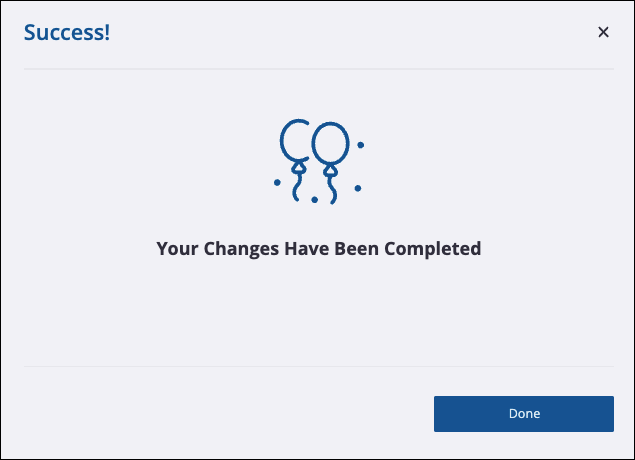 We've also made this video to help guide you through these steps:
Once you've deauthorized your devices, you'll need to login again on each device you use SketchUp applications on. If you had SketchUp open on a device before you deauthorized all devices, you'll need to close it and relaunch the application.