Voice command are a useful and effective way for activating application functionality, for accessibility reasons, or when you've got your hands full.
When signing into the SketchUp Viewer app for the first time, you have the option to enable voice commands. In order to enable voice commands, you'll then need to grant SketchUp Viewer the ability to access your device's microphone. More information is available in the article about Setting up SketchUp Viewer for HoloLens.
If you decided to pass on enabling voice commands when you first launched SketchUp Viewer, you can enable them later, by toggling them on in the About panel as shown in Fig. 1 below.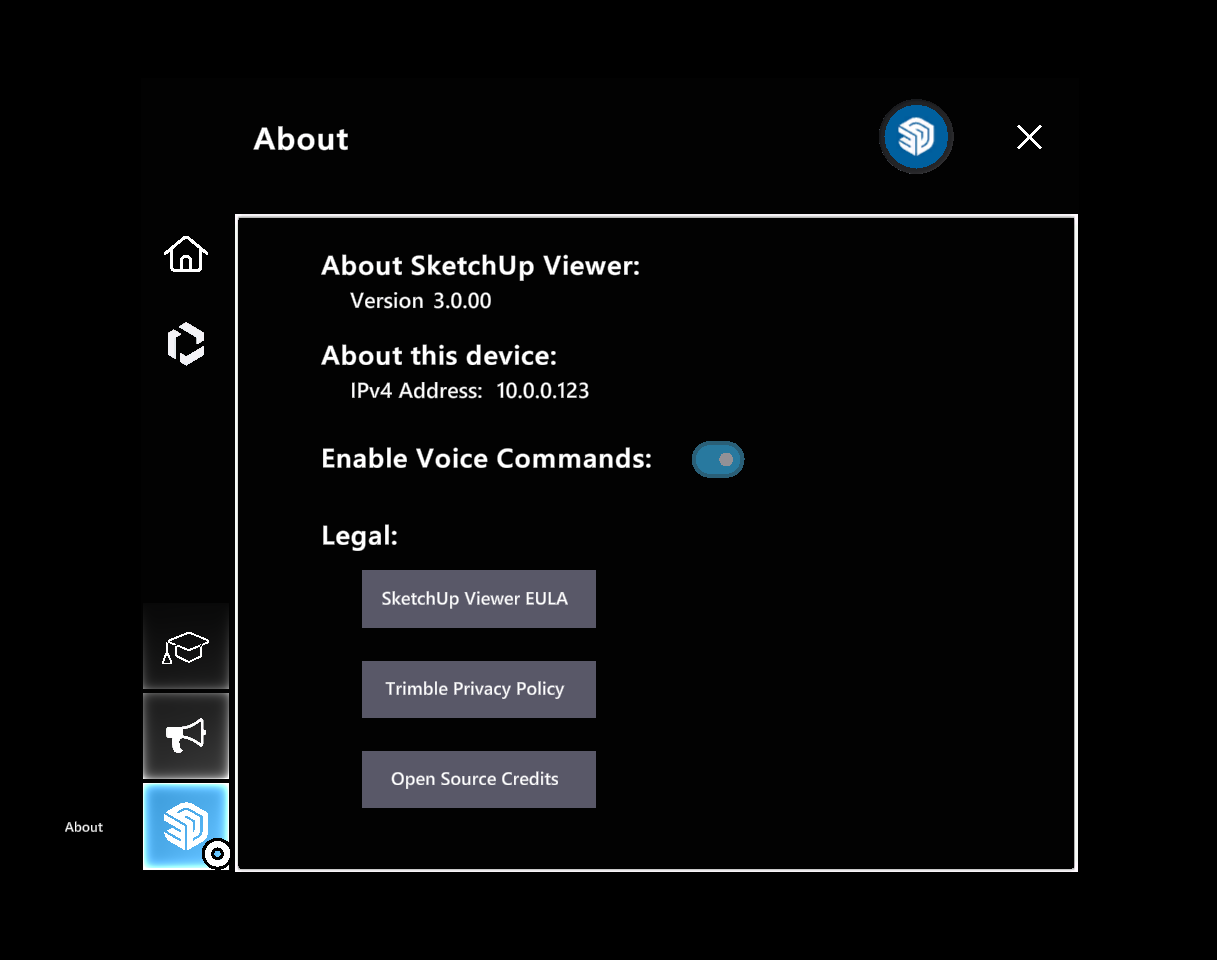 Fig. 1. The About panel offers the option to toggle Voice Commands on or off.
The following table lists the set of commands that are currently supported:
Home screen
| Voice Prompt | What it does |
| --- | --- |
| Open Home screen | Opens the Recent Models panel |
| Open Trimble Connect | Opens the Trimble Connect panel |
| Sign Out | Signs you out of the application |
| Refresh License | Refresh application entitlement |
| About Sketchup | Opens the About panel |
| Help Center | Opens the Learn panel |
| Feedback | Opens the Feedback panel |
| Hand Mesh | Toggles the visibility of the hand mesh ON/OFF |
| Clear Cache | Deletes recently viewed models (that live in Trimble Connect) that are temporarily being saved in local memory. Does not affect models that are marked as available offline, or that have been downloaded as a copy. |
Local Tab
| Voice Prompt | What it does |
| --- | --- |
| Reload Models | Refreshes the contents of the Recent Models panel |
| Update Models | Refreshes the contents of the screen when browsing the Trimble Connect panel |
| Open | Opens the model with a matching title (e.g. "Open Dance Center") |