Please note that the sign in functionality for SketchUp subscriptions is only available with SketchUp 2019 and newer. If you're using an older version of SketchUp you won't need to sign in.
If you are using SketchUp 2019 but seeing this message, please make sure to select "SketchUp 2019" from the version picker to the right of this article.
SketchUp 2019 introduces a brand new way to manage your software and your authorizations. You'll see a new button in the SketchUp navigation bar at the top of the document window where you can Sign In or Out and manage your account. In addition to authorizing your subscription, signing in here will sign you into the Extension Warehouse and 3D Warehouse as well.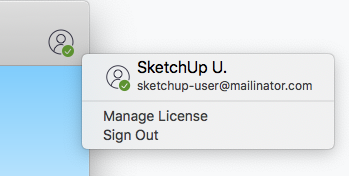 Once you've signed into SketchUp you'll have the option to manage your license or Sign Out. If you choose to Manage your license you'll see a new window:
If you have a subscription you'll see that it's active here, or inactive if that's the case. You can click Manage Subscription to be taken to the Trimble Account Manager and either purchase a subscription or make changes to your existing subscription. You can learn more about the Trimble Account Manager here.
There is also an option to manage a Classic License by clicking the left tab labeled "Classic"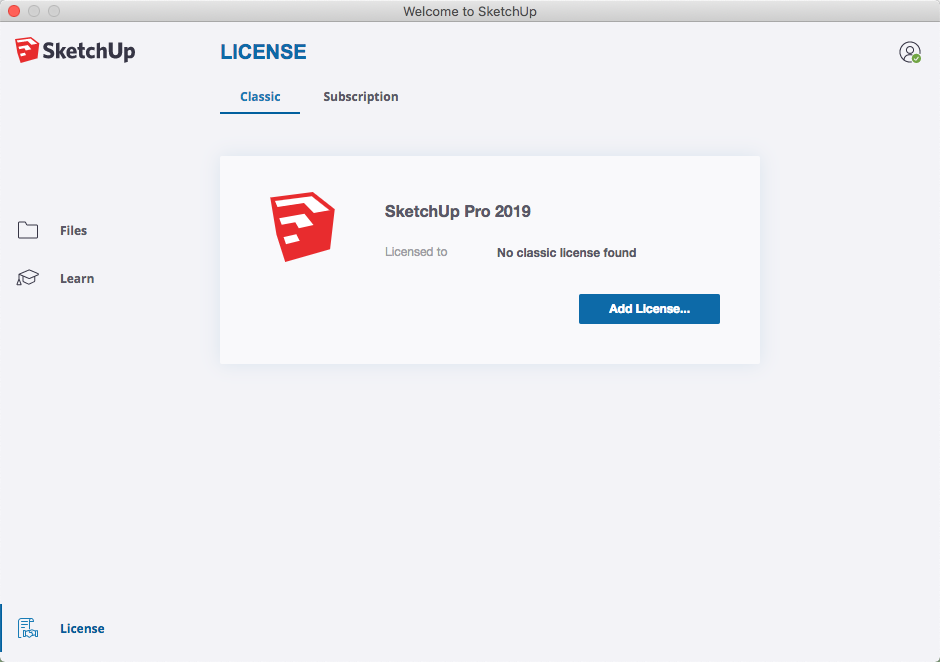 If you already have a Classic License you'll see the option to remove the license, otherwise, if there is no classic license found then you'll have the option to Add License in the same manner a license was applied in previous versions of SketchUp.
Authorizing SketchUp Pro with a Subscription - To see the authorization process explained, check out the video below:

Authorizing SketchUp Pro 2019 with a Subscription