3D Warehouse lives online, and you can access it via SketchUp or from a web browser.
In SketchUp, locate and click the 3D Warehouse icon in the top toolbar and a 3D Warehouse window appears that connects you to the main page, as shown in the following figure.

Alternatively, you can open the 3D Warehouse by going to Window > 3D Warehouse in the Window menu.
Due to our reliance on modern browser technologies for displaying 3D Warehouse features, it's no longer possible to use the 3D Warehouse web interface within SketchUp 2016 or earlier on Windows. The only workarounds are to upgrade to a newer version of SketchUp, which now uses our own embedded browser, or to use the web interface in the browser of your choice.
Following either of the above methods will open the 3D Warehouse browser window within SketchUp as shown below.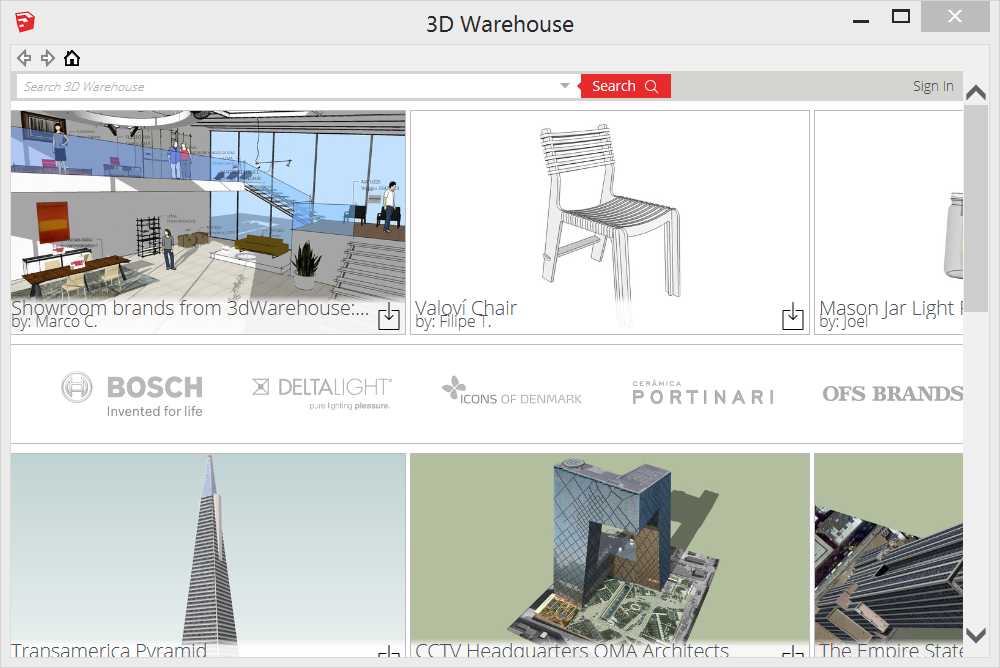 In your browser, go to http://3DWarehouse.SketchUp.com, and you see an almost identical 3D Warehouse main page, only, of course, in your browser window, as shown in the following figure.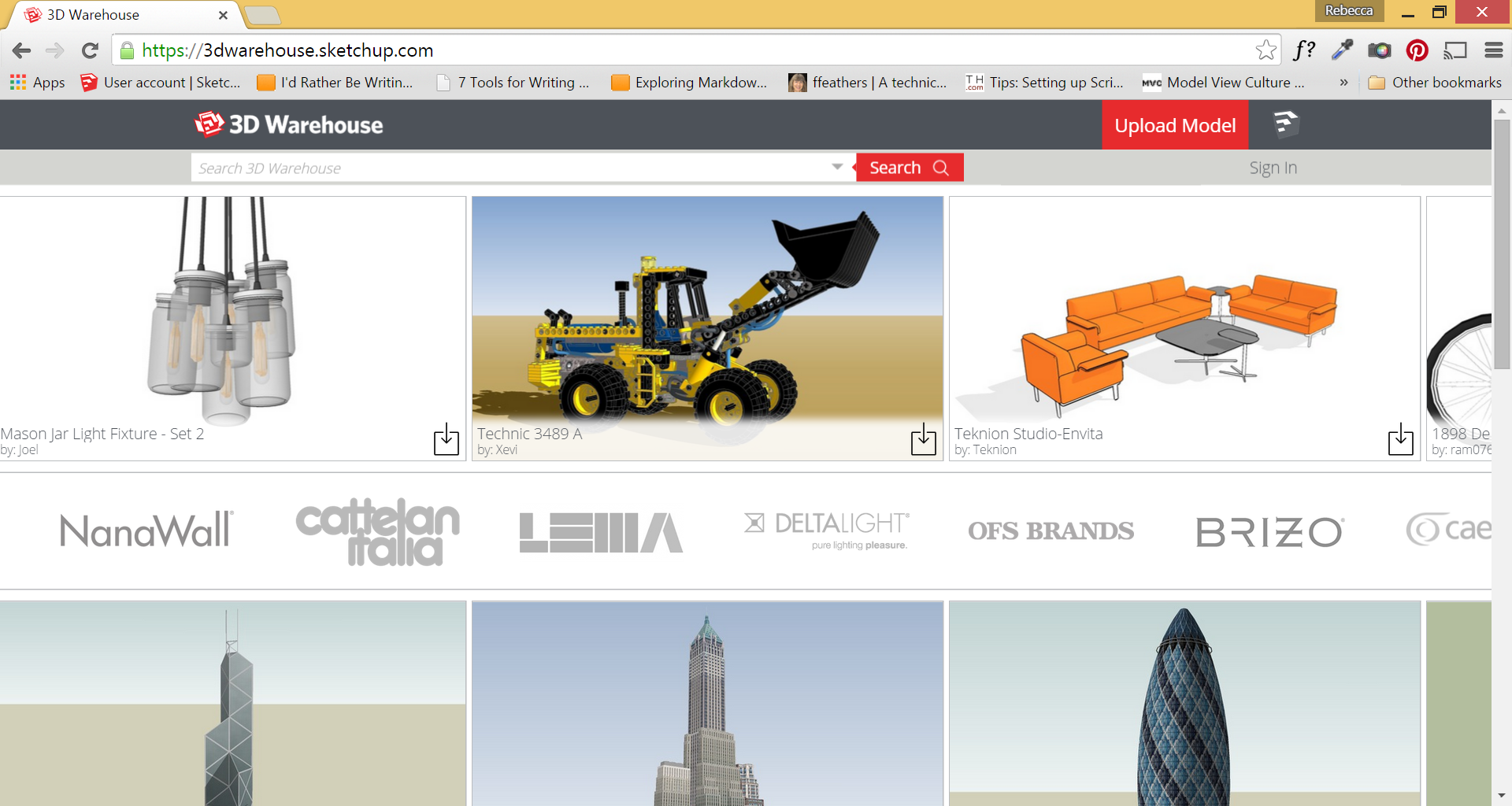 TAGS