3D Warehouse is a website of searchable, pre-made 3D models that works seamlessly with SketchUp. 3D Warehouse is a tremendous resource and online community for anyone who creates or uses 3D models.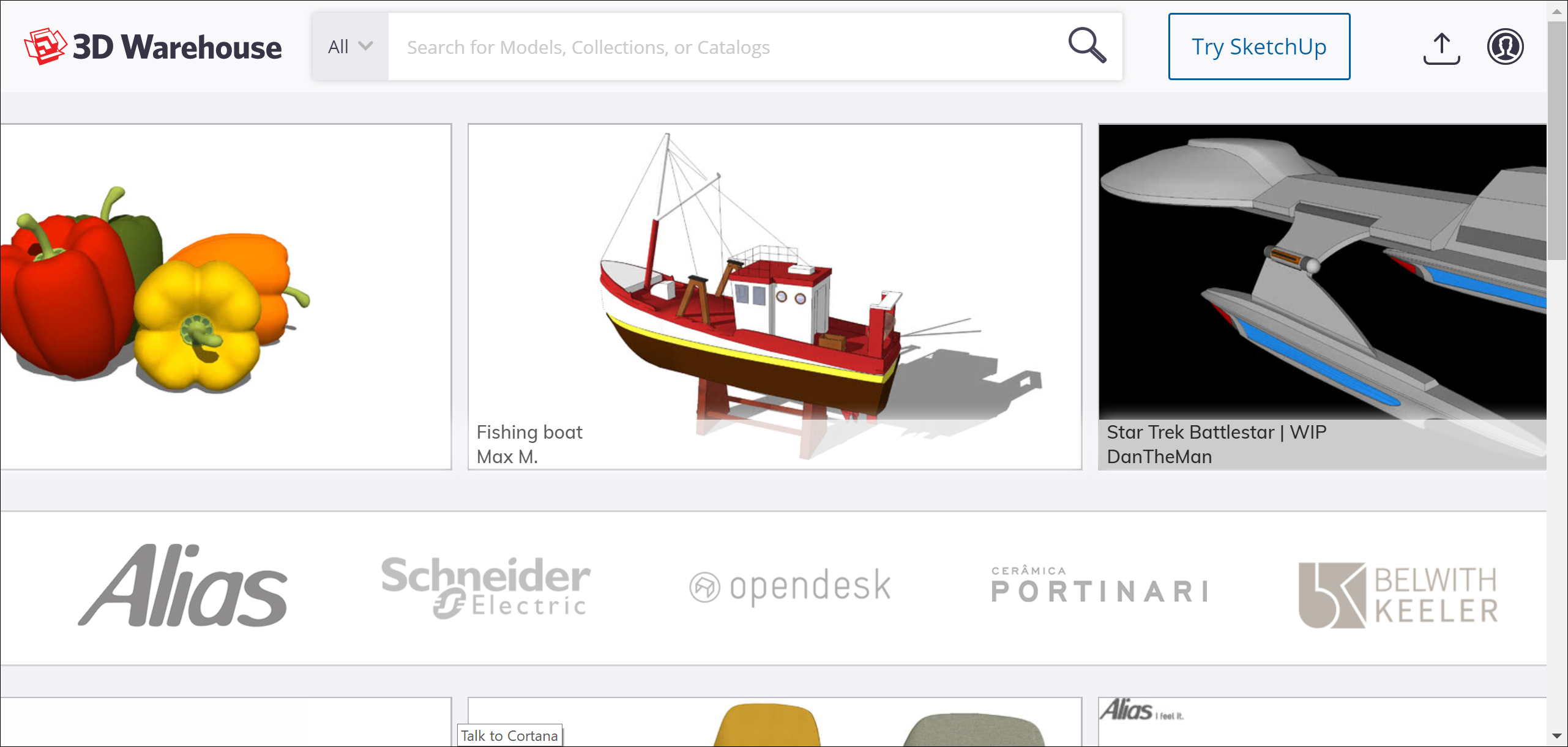 With the 3D Warehouse, you can
Download models. Maybe you need a component to complete your own 3D model. Or a specific paint color to illustrate a design. Or a woodworking project model that illustrates how the finished piece comes together. You can find all these and more in 3D Warehouse.
Save models you find as Favorites so you can easily find them again.
Curate public collections of models or materials and save private folders. 3D Warehouse features make it easy to find, save, and share 3D Warehouse models.
Upload models that you've created. Whether you're a hobbyist or a professional, you can share your models for others to download. If you like, you can let other users leave comments about your models, too.
Connect with other 3D Warehouse users. If you like a model you've downloaded or have questions about how it was created, you can read and add comments about the model or contact the model's creator by email if they allow it. If you create 3D models professionally, you can use 3D Warehouse to show off your work and network with other SketchUp users online.