The 3D Warehouse home page features promoted catalogs, as shown in the following figure. When you search the 3D Warehouse, catalogs also appear in the search results based on the search terms or by using the is:catalog operator. Searching for and Downloading Models explains the 3D Warehouse search features.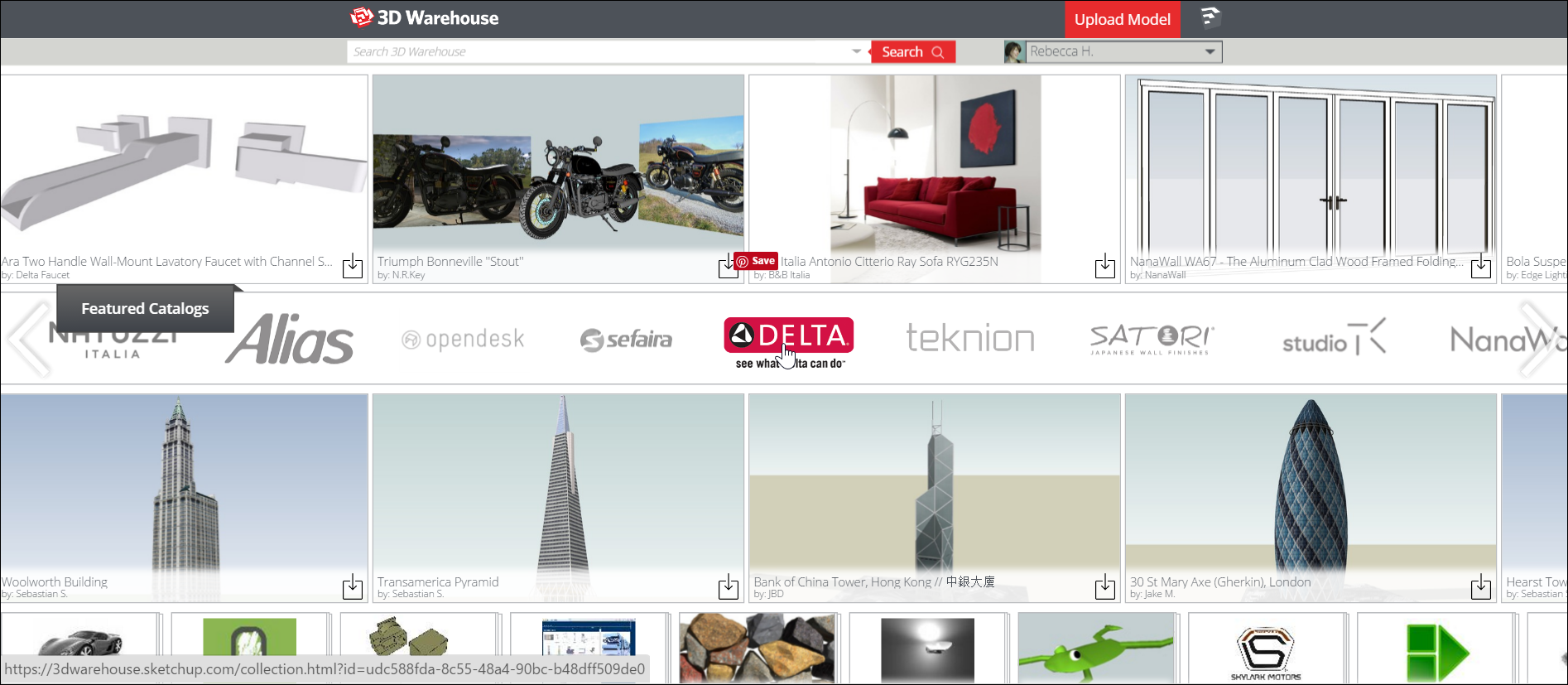 Once you reach a catalog page, you can open the catalog browser to see a nested list of all the products and collections owned by a given manufacturer.
See Using the Catalog Browser for more information about the catalog browser.
To add the catalog features to your 3D Warehouse collections, contact the Sales team for the 3D Warehouse and manufacturers.