3D Warehouse lives online, and you can access it via SketchUp or from a web browser.
In SketchUp, select File > 3D Warehouse > Get Models or select Window > 3D Warehouse, and a 3D Warehouse window appears that connects you to the main page, as shown in the following figure.
Tip: If you want to download a model directly into SketchUp, access 3D Warehouse through SketchUp's File menu. This method is the quickest and easiest way to download and start working with a 3D Warehouse model.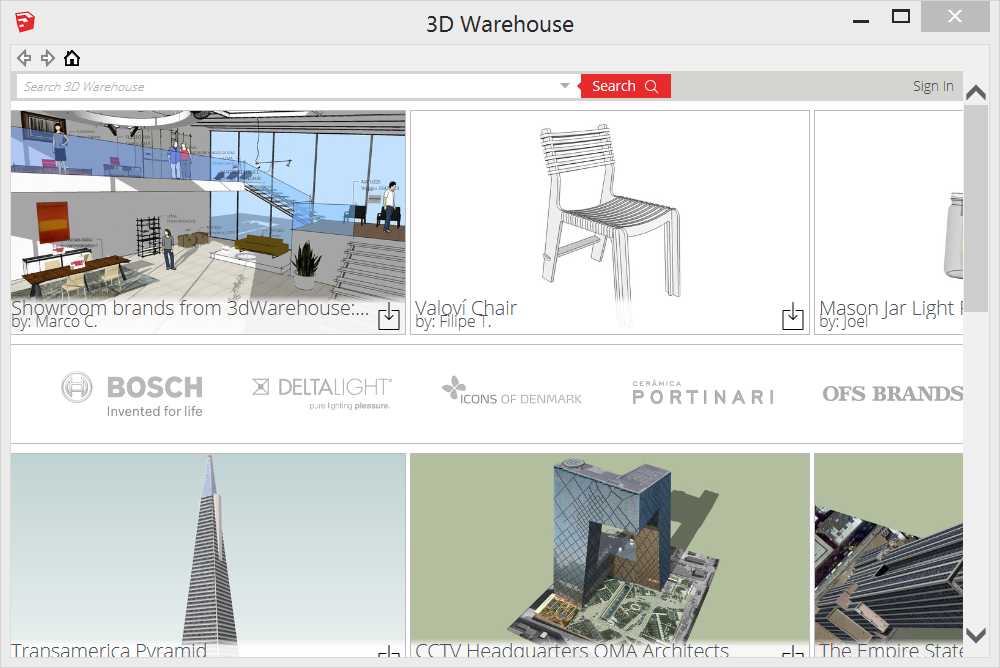 In your browser, go to http://3DWarehouse.SketchUp.com, and you see an almost identical 3D Warehouse main page, only, of course, in your browser window, as shown in the following figure.