You can search, download, and share models from 3D Warehouse without an account. But you do need an account to keep track of your favorite models, create collections, interact with other modelers via comments, or upload a model to 3D Warehouse.
Your 3D Warehouse account is based on a Trimble Account. If you don't have a Trimble Account, creating one is free and easy to do. Simply follow the on-screen prompts to sign up. You can also sign in with an existing Google Account.
After you have an account, you can sign in to 3D Warehouse:
Click the Sign In link at the top of 3D Warehouse interface.
When you see the prompt, enter your user name and password. After you're signed in, where the Sign In link used to appear (right next to the Search box), your user menu appears with your account name and profile photo.
To open your user menu, click the downward-pointing arrow, as shown in the following figure.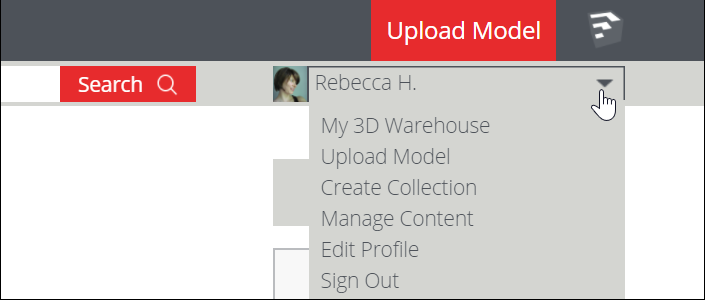 Note:
The Manage Content option is for companies that create
product catalogs
for the 3D Warehouse. See that section of the Help Center for more information.
The following sections take you on a brief tour of each user menu option (with links to articles where you can find more details).
Note: If you ever need to sign out of your 3D Warehouse user account, select Sign Out from the user menu.
The My 3D Warehouse page
When you select My 3D Warehouse from the user menu, the My 3D Warehouse page appears. On this page, you can see models you've uploaded, collections you've created, and models and collections you've liked with the heart icon on a model or collection details page.
For an introduction to the Like button and collections, see Introducing the 3D Warehouse Interface.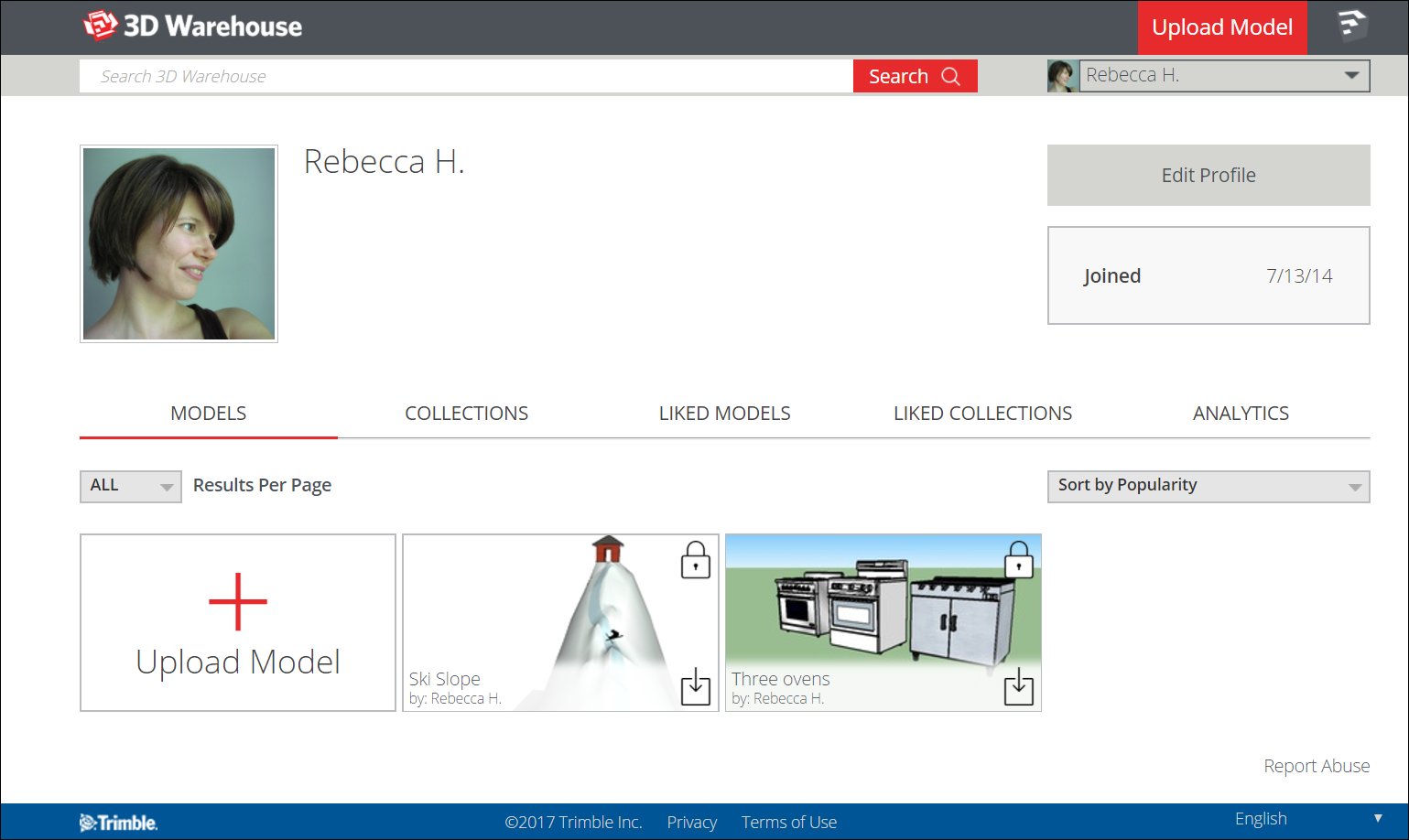 Note:
The Analytics tab is for companies that
manage catalogs
of their products on 3D Warehouse.
The Upload Model page
On the Upload Model page, shown in the following figure, you can upload a .skp and add a title, description, URL, and tags that will appear on your model's details page.
You can also specify whether you want the model to be public or private and whether you want the model to be 3D printable.
Uploading Models walks you through the process of uploading a model. Introducing the 3D Warehouse Interface explains the elements that appear on the model details page.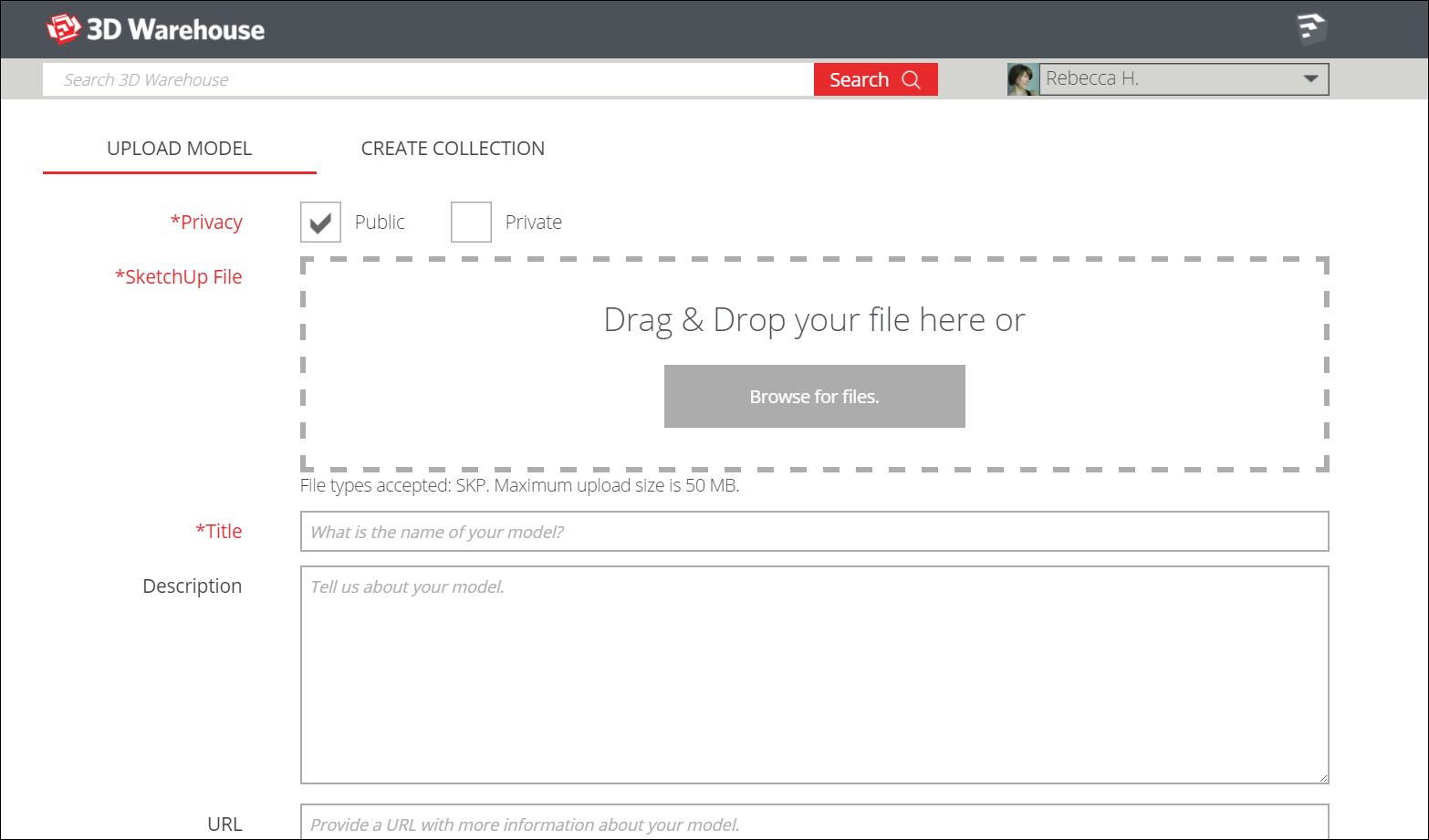 The Create a Collection page
The Create a Collection page enables you to create your own collection of models, which you can share with others as a public collection or keep as a private collection.
Say you've liked several models of furniture for an interior design or have modeled a series of buildings with a special function or style. Creating a collection enables you to organize these models in one convenient place within 3D Warehouse.
See Creating and Sharing Collections for details about creating your own collections.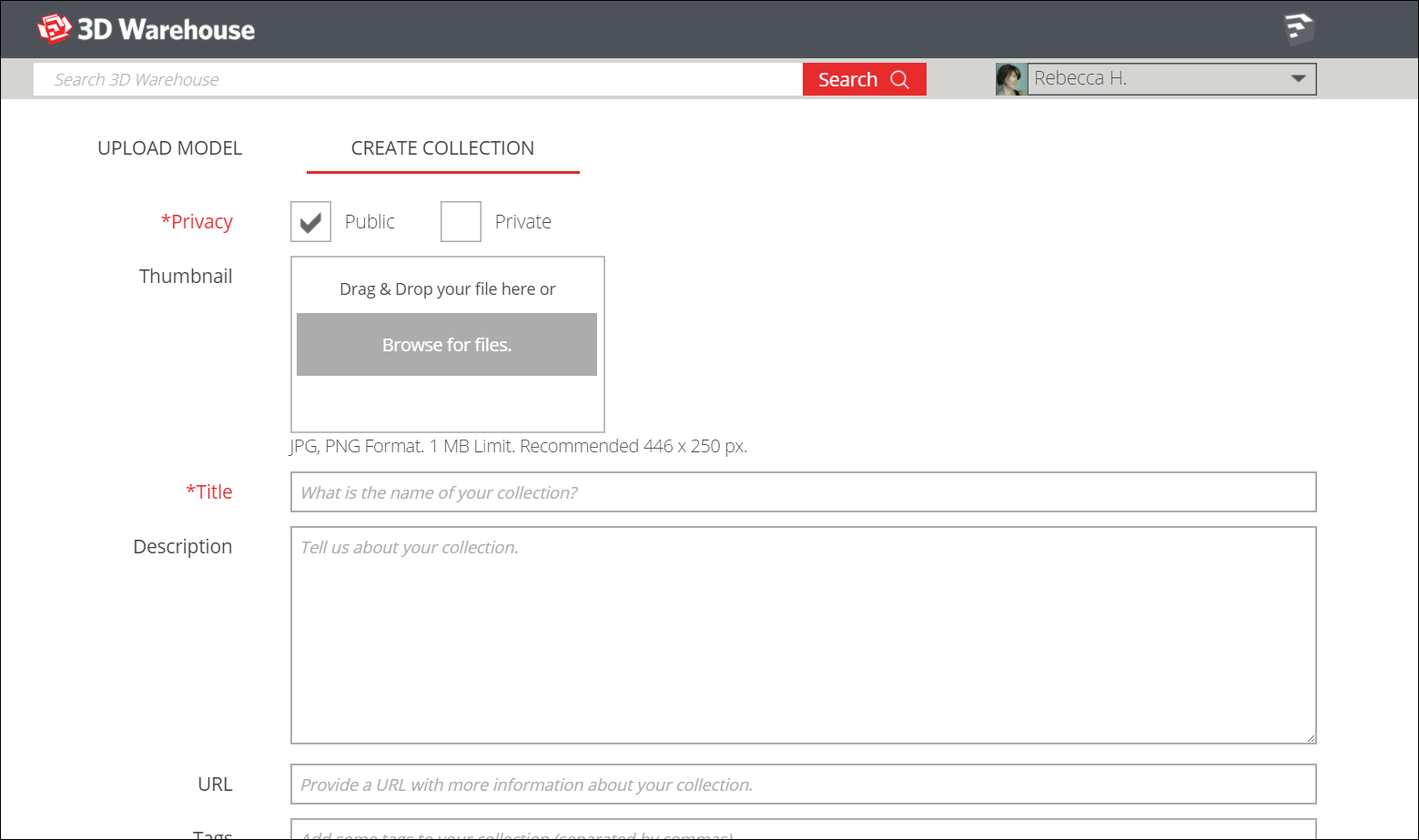 The Edit Profile page
On the Edit Profile page, shown in the following figure, you can manage the following:
Your personal information
Links to your ocial media accounts
Location
Professional information
Notifications
See Managing Your 3D Warehouse Profile for details.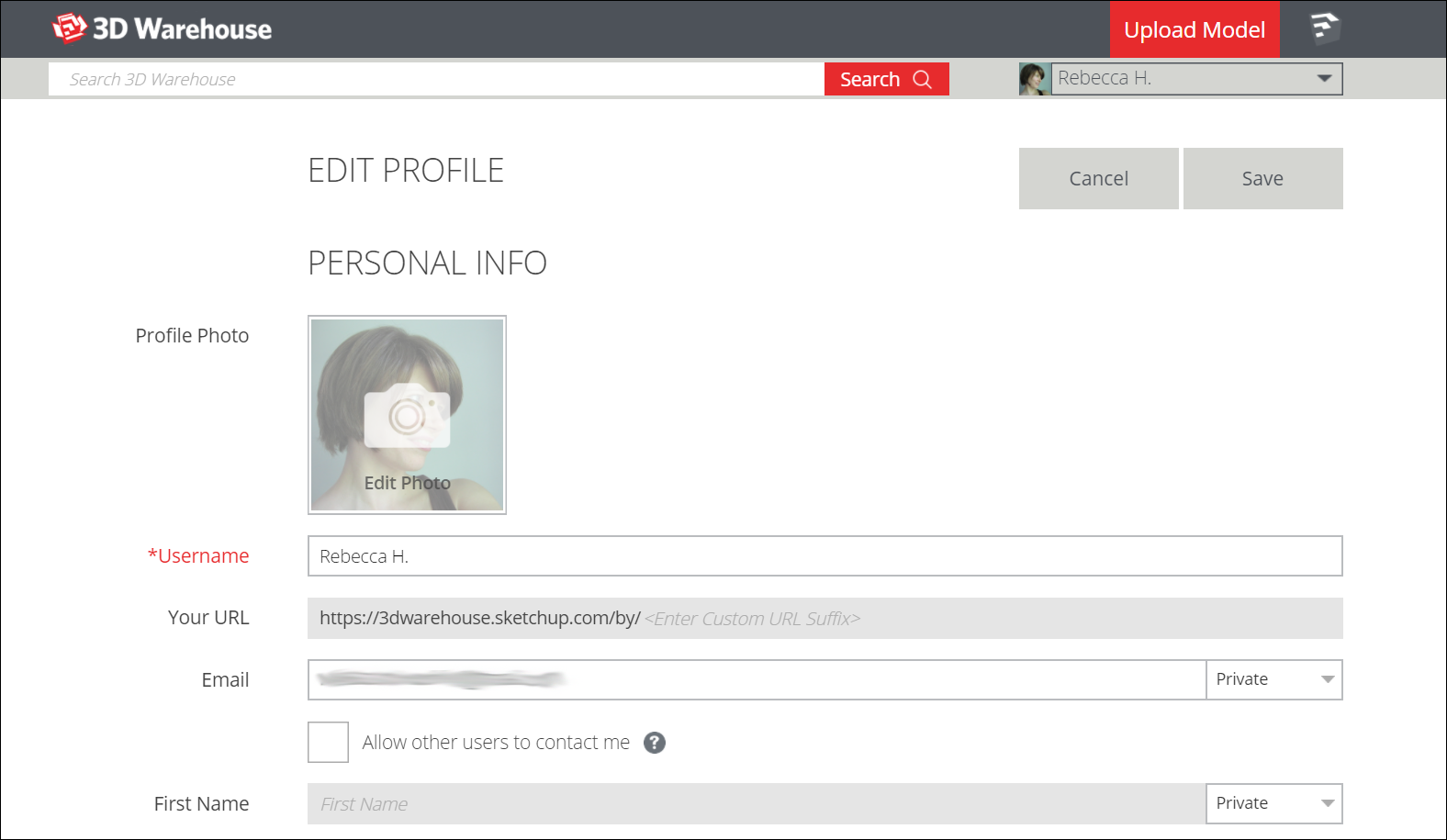 TAGS