Models should not include more than one discrete structure
Search the Knowledge Center...
Models should not include more than one discrete structure
Do not upload more than one structure or building in a single model.
Your model will not be accepted for one of the following reasons:
Your model consists of multiple separate structures. If individual structures are all part of a similar function (ex. universities or factories), they must still be split into separate models for each individual structure. This includes residential properties that contain multiple structures on a single plot or parcel. If your model contains a number of individual buildings, you should split it up into several models and upload them each individually.
Your model consists of multiple buildings that are connected on the same city block. If buildings are all connected in a city block, it is still required to split them into separate models based on building type, function, or address.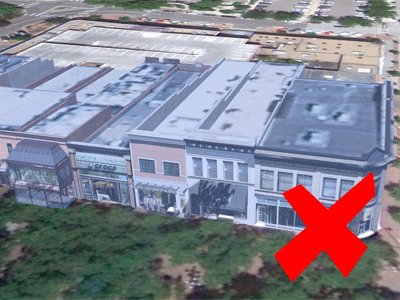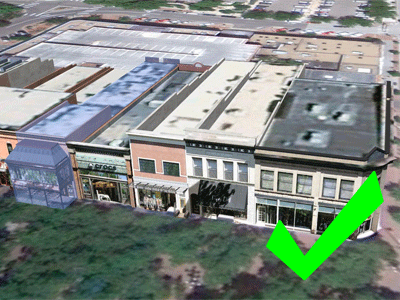 If your model does not adhere to the above acceptance criteria, you will be notified of the following problem:

Model needs to be divided into separate models.
Refer to the following to ensure your model is accepted:
Building Maker
SketchUp

Open the model in SketchUp and zoom-extents to check that an extraneous piece of geometry is not located far away from the model.
Some indicators of where to split connected buildings along a city block are when the street facing facade has a change in material or when there is a change in roof color or height. On the hidden walls of the structures, use a neutral colored material that matches the color and brightness of the rest of the model.
The easiest method to split your model in SketchUp is to use the 'Share Component...' feature to upload each structure individually to the 3D Warehouse. Please note that when sharing each component, it will use the current location of the component axis as the point of origin when uploading your component. If you do not move the component axis to the part of your model that is lowest in elevation relative to the terrain in Google Earth your model may float. To correctly upload each component you will want to set the component axis to the ground in each component when uploading.
To make certain of how your model will be positioned in relation to the terrain in Google Earth, you can make a copy of your SketchUp file for each individual structure. From here you can delete the unnecessary structures from each copied file so you are left with only one structure per file. You can upload each file separately.
For help editing and fixing problems with a SketchUp model that is already uploaded to the 3D Warehouse, see Editing a SketchUp model in the 3D Warehouse.
Tags